Jamil Mahmood
Alumnus, Community Leader, Advocate
---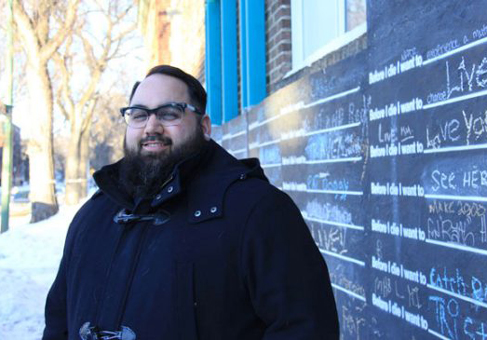 Building A Stronger Neighbourhood
Jamil Mahmood has dedicated his energy to building a safer, more vibrant neighbourhood in one of the poorest urban areas in Canada. He dreams big then holds countless collaborative meetings with residents, businesses and politicians — and he does not rest until a project is completed.
Hundreds of young people in the Spence and West End communities now benefit from a "safe house" that is open overnight for youth who have nowhere to go at night. Mahmood galvanized the community following the tragic death of teenager Tina Fontaine, who was killed and dumped into the Red River.
Mahmood's goal was to create a safe space for youth with positive love and community supports. The West End 24-Hour Safe Space opened in June 2016.
More than 100 kids benefit daily from youth programming — which Mahmood established at the Magnus Eliason Recreation Centre — that includes sports teams, a homework club, and youth drop-in. Many of the kids are recent immigrants and refugees who need role models and mentors. 
Mahmood was instrumental in making sure neighbourhood youth have access to UWinnipeg's Axworthy Health and RecPlex by helping to shape the Community Charter which guarantees them free time in the complex. He also helped establish a network of community gardens which provide healthy food and camaraderie for neighbourhood residents, and he is active in gang prevention research and advocacy.
Mahmood received his BA in international development studies from UWinnipeg in 2006. As a student, he cooked and served soup in the neighbourhood for more than a decade. He also worked oversees, in Pakistan, with landless Gypsies, and in Ecuador with street children. These experiences formed his ideals in wanting to work on the front lines of community development.
---
Next >
< Previous