Katrina Leclerc
Alumna, Youth Leader, Human Rights Advocate
---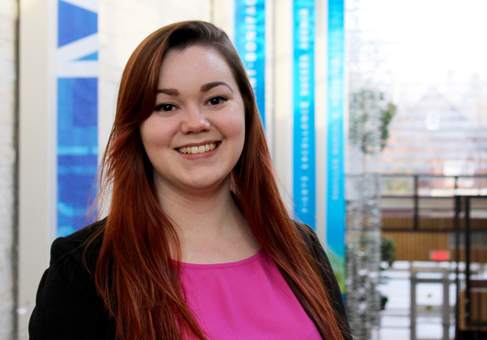 Engaging youth in the Senate of Canada
Katrina Leclerc is an alumna of The University of Winnipeg and Lead Youth Advisor for Independent Senator for Manitoba, Marilou McPhedran. Leclerc is responsible for coordinating the Senator's Manitoba Youth Circles, which bring together youth from all walks of life with the goal of hearing about the issues relevant to youth, creating youth engagement, and demystifying the Senate.
As a bilingual young woman, Leclerc is able to represent and work with the youth of Manitoba to develop Senator McPhedran's youth engagement strategy and advocate on behalf of youth on issues that are important to them.

In her time as a student at UWinnipeg Global College and Menno Simons College, Leclerc has learned how to actively listen and engage with people on an array of topics. Although her passions lie in good governance and international women's rights, Leclerc's ability as a human rights advocate is to understand and serve the people around her.
While the Senate of Canada is often viewed as an inaccessible element of the country's governing body, Leclerc believes it is crucial that the Senate's work is reflective of the issues relevant to youth and that youth thoroughly understand the importance of the Red Chamber. Her goal is to help build an inclusive democracy, where everyone is represented.
---
Next >
< Previous