Chantal Kreviazuk
Alumna, singer, songwriter, humanitarian
---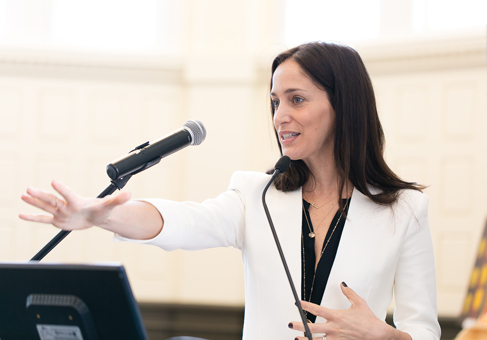 Supporting the Opportunity Fund to help UWinnipeg students
After graduating from The University of Winnipeg Collegiate in 1990, Chantal Kreviazuk went on to become one of Canada's leading female artists, an internationally respected Juno award-winning singer-songwriter, a classically trained pianist, actress, movie producer, philanthropist, and humanitarian.
In 2006, Kreviazuk returned to her roots to help launch UWinnipeg's Opportunity Fund, which helps Indigenous and new immigrant youth attend university by removing financial barriers.
The impact the Opportunity Fund has on individual lives is immediate. To date, just over $2.7 million has been raised and 2,600 UWinnipeg students have received fast track bursaries as a result of fundraising efforts by Kreviazuk and others.
Originally from a Manitoba farming community and raised in Winnipeg, Kreviazuk is of Ukranian, Scottish, and First Nation Cree heritage.
She is a tireless supporter and honorary founder of War Child Canada as well as organizations devoted to child health, the rights of women and those suffering from mental health and addictions.
The Canadian Academy of Recording Arts and Sciences named Kreviazuk and her husband Raine Maida, lead singer of Our Lady Peace, as the 2014 Allan Waters Humanitarian Award recipients. For her commitment to education and social equality, The University of Winnipeg awarded Chantal Kreviazuk an Honorary Doctor of Letters in 2014.
---
Next >
< Previous