Sherman Kreiner
Community Builder, Economic Development Leader
---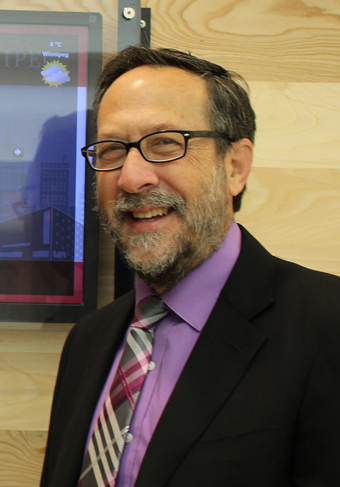 Fostering sustainable develoment at UWinnipeg
Sherman Kreiner has been has been a community economic development practitioner for 35 years and is currently the managing director of the University of Winnipeg Community Renewal Corporation (UWCRC), a not-for-profit charitable development corporation which he helped found in 2005.
UWCRC is guided by a four-pillared concept of sustainability (environmental, social, economic and cultural) and is mandated to develop partnerships with community, private, and public sector organizations.
In his role as UWCRC's managing director, Kreiner has overseen the development and management of more than $225 million worth of capital projects, including the Richardson College for the Environment & Science Complex, the Axworthy Health & RecPlex, McFeetors Hall, the Buhler Centre, the University of Winnipeg Students' Association daycare, the Merchants Hotel, and the Downtown Commons apartment tower.

UWCRC projects have all received environmental sustainability, design and/or accessibility awards and have been featured in various architectural, engineering, construction, environmental, scholarly and community publications.
UWCRC is also a partner with SEED Winnipeg in the formation of Diversity Foods — a social enterprise that serves UWinnipeg's campus, Fort Whyte Alive and The Players Golf Course. Diversity provides employment to more than 80 staff, including many with barriers to traditional employment.
Kreiner has served UWinnipeg as a member of the UWinnipeg Board of Regents from 2000-2005, and was a founding director of The University of Winnipeg Foundation. In 2013, he was one of nine people celebrated during the University's 100th Convocation ceremony for his contribution to the viability, growth, and success of UWinnipeg.
---
Next >
< Previous