Dr. Randy Kobes
Physicist, Community Builder, Science Advocate, Former Faculty Member
---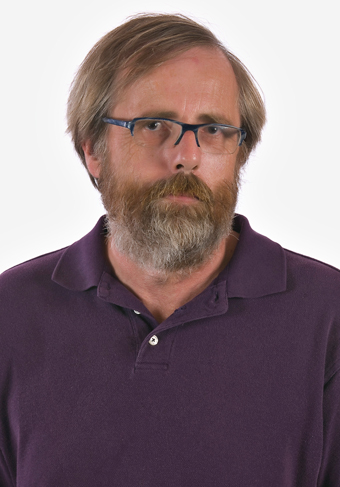 Instilling a love of science in the UWinnipeg community
The late Dr. Randy Kobes served UWinnipeg for 23 years that has left an indelible mark on all that had the honour of knowing him. Kobes earned the respect of his students, academic faculty, and senior administrators alike for his keen intellect and selfless dedication.
His impact has made a difference in his field of study, among his colleagues and generations of students. Kobes consistently worked tirelessly, selflessly to benefit his colleagues and students.
As a physicist, Kobes had a great impact in statistical field theory, which has a wide range of applications, including the particle physics and the evolution of the early universe.
He also had an established international reputation by co-authoring three seminal papers that have over 500 citations and continue to be cited extensively to this day.
In addition to the impressive body of his research, Kobes led the establishment of numerous new degree programs in science that are now available to students today at UWinnipeg.
However, Kobes not only excelled in research and academics, he also excelled in making a difference far beyond the university classroom.
He founded the UWinnipeg's Let's Talk Science program, and was involved in the Eco-Kids programs, the Community School Investigators, the homework club at the Wii Chiiwaakanak Learning Centre, and the University of Winnipeg's on campus homework club. These programs have changed the lives of numerous inner-city children by including them in a friendly welcoming environment while learning science.
Another testament to the love and respect that his colleagues have for him they established the Randy Kobes Poster Competition. This annual poster contest is a valuable opportunity for students to obtain experience in presentations of scientific research. This is especially valuable to those students that plan to continue with graduate work. This competition further reflects his spirit of encouragement in learning and sharing of that knowledge.
Kobes also received many UWinnipeg awards that echoes his commitment to the University in teaching and academics, and reiterates his compassion and generosity of spirit and vision in creating learning programs that remain integral to the fabric of community education at UWinnipeg.
---
Next >
< Previous