Angela Davis
Institute Speaker
---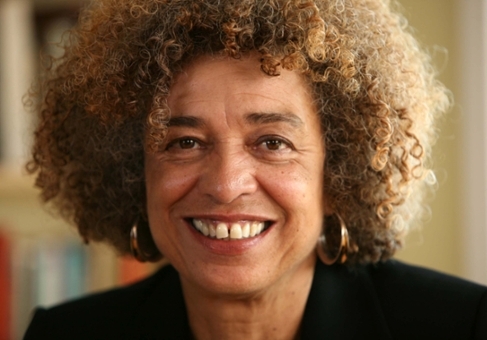 Angela Y. Davis is known internationally for her ongoing work to combat all forms of oppression in the U.S. and abroad. Over the years she has been active as a student, teacher, writer, scholar, and activist/organizer. She is a living witness to the historical struggles of the contemporary era. 
She was an active participant in the Civil Rights Movement, leader/member of the Communist Party USA until 1991, and a professor at the University of California, Santa Cruz, as director of the university's Feminist Studies Department and part of the History of Consciousness Department.
She is now a Distinguished Professor Emerita and a member of the Committees of Correspondence for Democracy and Socialism. Her academic work focuses on feminism, racism, Marxism, critical theory, and "prison-industrial complex" in the United States, which she argues resembles a new form of slavery rather than a criminal justice system.  
This lecture took place on Saturday, May 6 in Riddell Hall.

---
Next >
< Previous