Arts alumni support the WAG
Mon. Dec. 18, 2017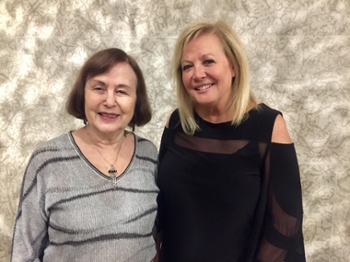 Estelle Sures (left) and Esme Scarlett at the 2017 Associates' holiday party at the WAG

UWinnipeg Arts Alumni Esme Scarlett and Estelle Sures are two of many dedicated, enthusiastic members of the Winnipeg Art Gallery's Associates, a standing committee of the WAG Board of Directors. Esme (BA 1976, BEd 1977), President of The Associates, has been a member since 2011 and Estelle (BA 1959), an Associate for 15 years, chairs the Communications Committee.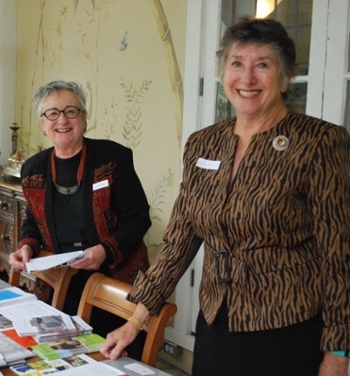 The Associates, a group of volunteers that was established in 1948, are instrumental in raising funds for the Winnipeg Art Gallery to purchase art, present major exhibitions, expand children's programs, and most recently to support the building of the new Inuit Art Centre.
There are more than 100 Associates, many of whom are UWinnipeg alumni, who enjoy access to exclusive opportunities to learn more about art, including an art study group, private lectures and tours. Associates work closely with staff and receive early notification of programs including the often sold-out international Travel Tours. There are many ways to be involved: on project subcommittees, assisting with research and volunteering in the gallery or at exciting events.

Left: WAG Associates Pat McCullough (left) and Susan Knox



Become an Associate so you too can support the growth and vitality of Canada's oldest civic art gallery, and make new friends who, like you, want to make a difference. Follow this link to learn more: The Associates or contact us at associates@wag.ca.