Dr. Lois Wilson
Alumna, Minister, Diplomat, Author, Human Rights Advocate
---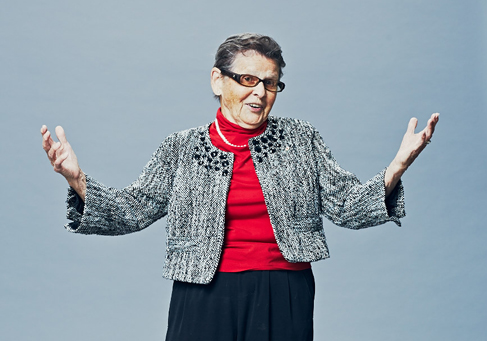 Fighting for human rights around the world
The Very Reverend, The Honourable Dr. Lois Wilson is a minister, author, diplomat, former senator, and advocate for human rights in the church, Canadian Parliament and the world.
After graduating from United College (now The University of Winnipeg) in 1950 and raising four children, Lois was ordained as a minister in the United Church of Canada, where she ministered alongside her husband.
Her impact within the United Church has been vast. Wilson was active in the World Council of Churches as a regional president and was also an advocate for the ecumenical movement (the unity of Christian churches). She is widely known for being the first woman moderator of the United Church of Canada, paving the way — as she often did — for progressive developments within the church and its governance.
She is recognized as a Companion of the Order of Canada and received the Pearson Medal of Peace. Her efforts to see the world bettered did not only exist within her ministry at her church, but expanded into the political and cultural world.
Wilson has authored nine books on topics such as ethics, interpretations of biblical stories, and feminism. Lois Wilson — through speaking, writing, and advocating — has made a large impact on the development of Canadian human rights and social justice
---
Next >
< Previous