Bill Richardson
Author, Humorist, Radio Host
---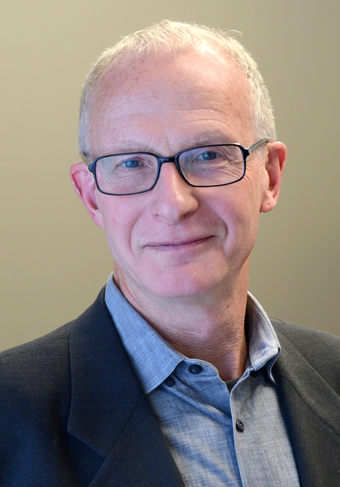 A celebrated local storyteller
University of Winnipeg Alumnus Bill Richardson (BA French Studies 76) is an author, humorist and radio host.
After earning a Master of Library Sciences from the University of British Columbia in 1980, he worked as a children's librarian before becoming a researcher for The Vicki Gabereau Show on CBC Radio in 1988. By 1992, Richardson was a regular contributor and occasional guest host on the show and his name and voice had become familiar to listeners across Canada.
In 1997, he became host of As You Like It — a CBC Radio request show for classical music listeners. He developed a loyal following as host of the CBC television show Booked on Saturday Night, a series featuring interviews with writers.
As an author, Richardson had his first mainstream success when Bachelor Brothers' Bed & Breakfast was published in 1993. The novel won the Stephen Leacock Memorial Medal for Humour in 1994 and led to two more books about the brothers and their establishment. His book After Hamelin, a novel for children, won the Silver Birch Award.
Most recently, he has collaborated with composer and singer Veda Hille in the creation of
Do You Want What I Have Got? — A Craigslist Cantata
, which was staged at the Factory Theatre in Toronto. Richardson was the recipient of the UWinnipeg Alumni Association's Distinguished Alumni Award in 1996.
---
Next >
< Previous