Lindor Reynolds
Alumna, Journalist, Humanitarian
---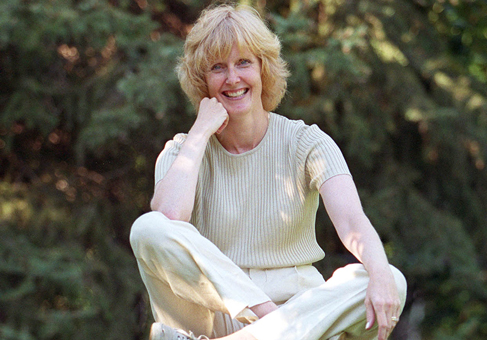 Giving a voice to youth in need
The late Lindor Reynolds, popular columnist at the Winnipeg Free Press, humanitarian and University of Winnipeg graduate, continues to help youth who grew up in the child welfare system attend university.
The Lindor Reynolds Youth-in-Care Tuition Waiver Bursary has raised tens of thousands of dollars. That means many former foster children can now achieve their dreams and pursue a post-secondary education with financial support.
UWinnipeg covers tuition costs and the Province of Manitoba Authorities cover all additional living expenses, including housing, textbooks, and meal plans. There are more than 9,500 children and youth in care in Manitoba. The majority are First Nation and Métis children, and it is estimated that less than five percent have had the opportunity to pursue a post-secondary education.
Reynolds graduated with a BA from UWinnipeg in 1979, and went on to become a columnist with a wide and loyal following. Throughout her journalism career she gave voice to youth-at-risk.
As was noted in her obituary, "Lindor wrote about her passions — protection for vulnerable children and women, the ongoing need to see other people's children as our own, justice, the need for protection for the mentally ill and the rights of the poor. She was impassioned, and she covered stories that would not otherwise have been told."
In 1999, she received UWinnipeg's Distinguished Alumni Award and in 2011, a National Newspaper Award, and the Will Rogers Humanitarian Award, given for her philanthropy which included running the Pennies From Heaven campaign for a decade which supports the Christmas Cheer Board. She continues to be a remarkable role model.
---
Next >
< Previous