Fred Penner
Alumnus, Musician, Entertainer, Humanitarian
---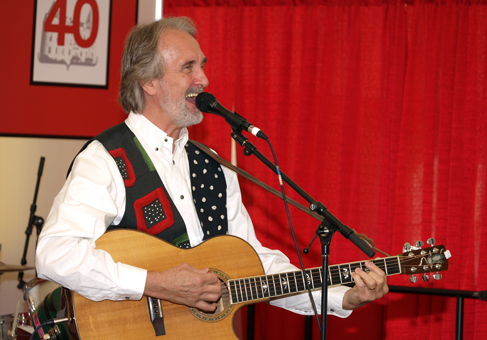 Making a difference in the lives of children
Award-winning singer, song writer, entertainer, humanitarian, and University of Winnipeg alumnus, Fred Penner (LLD 95, BA 70) is synonymous with tremendous family fun.
Renowned for his song The Cat Came Back, which resonates with children of all ages, Penner has entertained generations of fans from across the country and around the world for decades.
His life as an entertainer is legendary as he's known for skillfully blending many genres of performance to suit any audience. Dubbed "Mr. Multi-Media" by Billboard Magazine, his repertoire is prolific. His long list of theatre productions, documentaries, television shows, discography, and his charm make Penner a favourite.
Penner is always conscious of the "delicate balance required to create a positive influence that fosters healthy self-esteem in the life of a child," his work blends a steadfast commitment to communicating with children and families in a clear, non-condescending way. "More than just fun," this multi-talented artist has the wisdom and humility to know that the importance and the meaning of what he does can reach deeply into the lives of others.
Penner continues to make an impactful difference in the lives of children. This is reflected in his humanitarian causes including UNESCO, UNICEF, and World Vision, where has been called upon as an international ambassador for the rights of the child.
His lengthy list of awards includes Junos, Parents' Choice Awards, and the Order of Canada.
---
Next >
< Previous