Donna Miller
Alumna, Civil Servant, Lawyer, Educator
---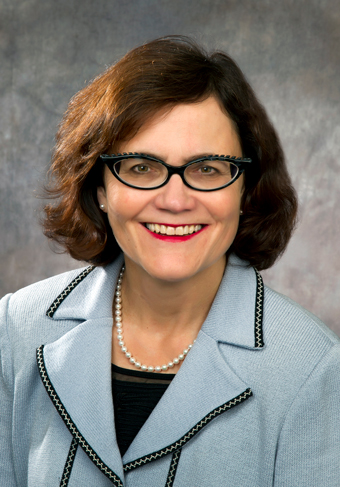 Improving public service in Manitoba
An accomplished lawyer and passionate civil servant, Donna Miller is the first woman in Manitoba to become clerk of the province's Executive Council. Miller, who embarked on her career path in order to make a difference, is a strong believer in an inclusive and continuously improving public service sector.
She was appointed top bureaucrat in 2015, previously having served as Deputy Minister of Justice and Deputy Attorney General of Manitoba. Praised as a knowledgeable leader who gets things done, Miller maintained her position following the April 2016 provincial election after which a new government rose to power.
Miller obtained her BA from The University of Winnipeg before completing law degrees at the University of Manitoba and Osgoode Hall Law School at York University. Initially thinking she would pursue journalism, Miller quickly fell in love with practicing law and was the lead counsel in many constitutional cases before the Supreme Court of Canada prior to entering the public sector.
In recent years, she has returned to her alma mater to share her expertise with students at the U of M as an instructor in the Faculty of Law and Department of Political Studies. Miller also held a position as executive-in-residence at the Manitoba Institute for Policy Research.
As a lawyer she was appointed to Queen's Counsel and she recently received the Queen's Diamond Jubilee Award for her contribution to public service.
"(Donna Miller's) steady hand and wealth of experience are integral to ensuring the values of Manitobans are reflected in the actions of government" – Premier Brian Pallister during the transition period following the 2016 provincial election.
---
Next >
< Previous