Art Miki
Alumnus, Teacher, Human Rights Champion, Author
---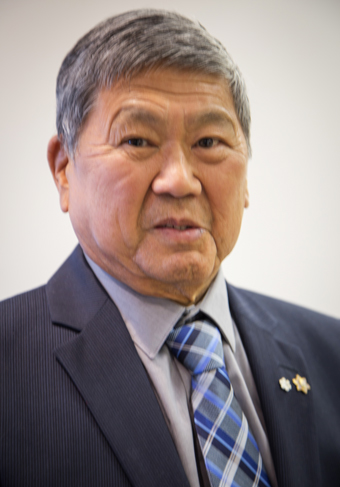 Promoting human rights in Canada
Art Miki has dedicated his life to increasing awareness of human rights issues in Canada.
As president of the National Association of Japanese Canadians, he led negotiations to achieve a settlement for Japanese Canadians interned during the Second World War, a goal that was achieved with the Canadian government in 1988. Miki then served as a director on the Japanese Canadian Redress Foundation that was established to administer the $12 million fund that was a critical element of the settlement.
Miki's life was forever changed by the removal of all Japanese Canadians from the West Coast during the Second World War. His family ended up on a farm in Ste. Agathe, Manitoba. Miki was five years old when his family was displaced.
He grew up to attend The University of Winnipeg and worked as a teacher and principal, but his desire to educate reached a much broader audience as he championed the cause of Japanese Canadians. He dedicated a considerable amount of time promoting positive race relations and greater understanding between peoples.
In 1991, Miki received this country's highest recognition, the Order of Canada, and in 1999, he accepted an honorary Doctorate from UWinnipeg.
He was Citizenship Judge for Manitoba and Saskatchewan and has been a guest instructor at UWinnipeg's Global College and in the Faculty of Education. Miki is the author of Japanese Canadian Redress Legacy: A Community Revitalized (2003).
---
Next >
< Previous