Marilou McPhedran
Alumna, Senator, Lawyer, Women's Rights Advocate, Faculty Member
---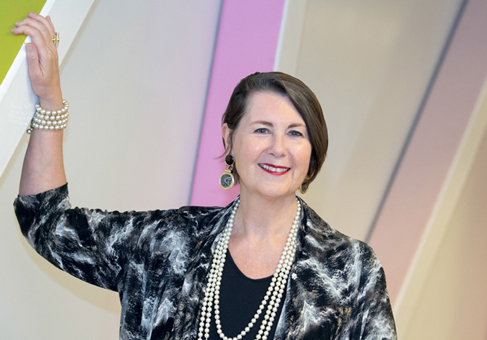 Advancing women's rights as human rights
A dedicated human rights advocate, Marilou McPhedran is deeply committed to the promotion of women's rights through community engagement. She has spent her life building rights-based organizations, at home and abroad that have left an indelible mark.
She is a human rights lawyer with a contagious passion for justice for the most marginalized individuals in society and currently serves as the director for The University of Winnipeg's Institute for International Women's Rights, which she co-founded. Her recent Senate appointment is proof of her expertise and impact as an ardent advocate for human rights.
An outstanding professional who is highly motivated to work towards greater gender equality, McPhedran strives to create opportunities for women and girls to become leaders. She promotes a society where human rights are respected and realized.
With a focus on the urgent need for the integration of human security and human rights in active implementation of women's human rights, she has designed and taught several innovative Global College courses that are collaborative in nature. Stakeholders she has worked with include the United Nations, Canadian Museum for Human Rights, Ma Mawi Wi Chi Centre, Rotary World Peace Partners, and many women's organizations.
She is a pioneer in research and advocacy to counter human rights violations through systemic reform — in law, medicine, education, government. She founded the International Women's Rights Project — based on two of her intergenerational models: "evidence based advocacy" and "lived rights."
McPhedran has earned many awards for her work. She was the youngest lawyer to be named a Member of the Order of Canada in recognition of her involvement in the successful campaign for stronger gender equality protections in the Canadian constitution. She received an Honorary Doctorate of Laws from her alma mater, UWinnipeg, and the Queen's Jubilee Medal; as well as being named one of Canada's ten most influential women's rights advocates in Homemakers Magazine, and Woman of the Year by B'Nai Brith Women.
---
Next >
< Previous