Rorie Mcleod Arnould
Alumnus, Student Leader, Community Organizer
---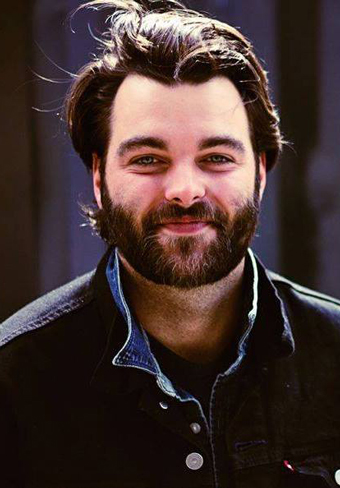 Pioneering student-centered programs
Former president for The University of Winnipeg Students' Association (UWSA), Rorie Mcleod Arnould began his time at UWinnipeg studying politics in 2008. Mcleod Arnould also served as vice-president of the UWSA before prior to being elected as president in 2014.
During his tenure with the students' association, several important milestones were passed that have had a lasting effect on the University and its students.
Alongside a team of dedicated student leaders and working in the tradition of Indigenous leadership, Mcleod Arnould helped secure Senate approval for the Indigenous Course Requirement. This helped establish UWinipeg as a leader for the recommendations made in the final report of the Truth and Reconciliation Commission of Canada.
He also led the efforts to secure the Universal Buss Pass for students, passing it through successful student referendums and a vote of confidence by Winnipeg City Council. Working alongside student leaders from across Manitoba, he represented the UWSA in lobbying efforts that resulted in the elimination of interest on Manitoba student loans, a shift that saves graduates millions every year.
After leaving the UWSA, Mcleod Arnould went on to work as the Special Assistant to the Minister of Justice and Canadian Federation of Students.
He is currently working in the University's Department of Urban and Inner-City Studies as coordinator of the groundbreaking YouthUnited@Winnipeg program — a partnership with the City of Winnipeg that will see students be paid to work in inner-city organizations during the Spring/Summer term.
Mcleod Arnould continues to be involved in progressive organizing and creating the changes that allow the benefits of education to be shared more broadly by everyone.
---
Next >
< Previous