Dr. Sandra Kirby
Olympian, Pioneer, Professor Emerita
---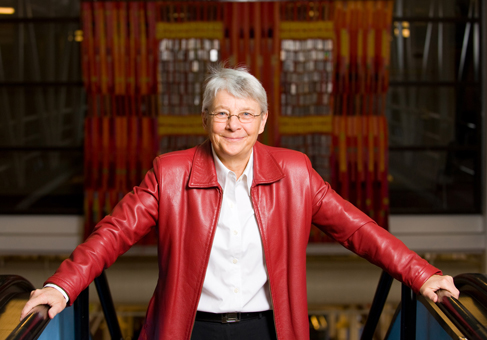 Ending sexual harassment and abuse against children in sport
Dr. Sandra Kirby is an accomplished scholar and a former Olympic athlete with the Canadian Rowing team, who has dedicated much of her career to eradicating sexual harassment and abuse, homophobia, and violence against children in sport.
She is a pioneer, selected for Canada's first Olympic women's rowing team to compete at the Montreal Summer Games in 1976. Kirby, then 26 and only a year into her rowing career, joined a Canada crew that finished ninth in the coxed quadruple sculls. She continues to row and mentor others today as a respected coach.
Kirby has had considerable impact through her research and engagements with the International Olympic Committee on Child Protection in Sport, UNICEF, Status of Women Canada, the Manitoba Innovation Council, the Canadian Association for the Advancement of Women and Sport. In these roles she has acted as an international ambassador for The University of Winnipeg, and a tireless champion of human rights.
In 2009, with a substantial grant from the International Olympic Committee, Kirby was part of an academic team that developed an online education program aimed at ending sexual harassment and abuse of children and teenagers involved in Olympic sports. It allows coaches, referees, team managers, trainers — anyone who has contact with young athletes — to access materials teaching appropriate behaviours. The model was piloted at the first Youth Olympic Games in August 2010 in Singapore.
She has a deep history with UWinnipeg, joining the Department of Sociology in 1989, and served on both the Senate and the Board of Regents. She was appointed Associate Vice President, Research and Dean of Graduate Studies in 2007.
"People have allowed things to happen in sport that would not be allowed anywhere else. Putting a name to practices from hazing to coerced sexual activity is the beginning of the end of those abuses. It's about changing an international culture" – Dr. Sandra Kirby.

---
Next >
< Previous