Tina Keeper
Alumna, Actor, Media Producer
---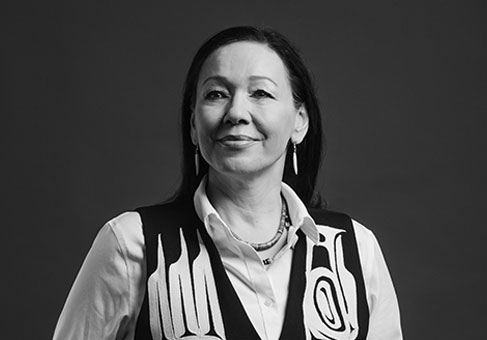 Producing Indigenous arts and media
Tina Keeper is a Cree arts and media producer who discovered her passion for the arts at the Winnipeg Indian & Métis Friendship Centre back in 1980, and then it flourished through the acting program at The University of Winnipeg.
Keeper went on to win a Gemini award in 1997 for North of 60, the first Indigenous person to win in a leading role on a dramatic TV series in Canada.
Recently, in her role as an honorary Witness for the Truth and Reconciliation Commission, Keeper was a producer with the Royal Winnipeg Ballet's highly acclaimed production of "Going Home Star," guided by Indian Residential School Survivors. 
Keeper also served as a Member of Parliament for the federal riding of Churchill.
Keeper has a BA in theatre from The University of Winnipeg and has trained at the Centre for Indigenous Theatre, the Banff Centre and the Sundance Institute.
She currently serves as Chairperson of the board of trustees for the Helen Betty Osborne Memorial Foundation, is a member of the advisory Committee to Urban Shaman Gallery, is on the advisory committee to Red Cross Manitoba, is honorary Witness for the Truth and Reconciliation Commission, and is a member of the Order of Manitoba and Canadians for a New Partnership.
Keeper is a recipient of an Aboriginal Achievement Award, a Gemini Award, and a 2014 Canadian Civil Liberties Association award for Public Engagement.
---
Next >
< Previous