Megan Fultz
Alumna, Former University of Winnipeg Students' Association President
---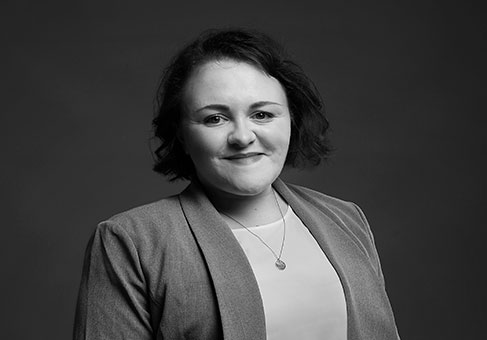 Transforming disability into ability
"My main message to young people is that the most powerful change can be effected by upholding the principles of human rights, equality, and inclusion. We need to start in our own communities first and make conscious decisions to be part of positive social progress as well as working against systems that encourage oppression and exclusion" – Megan Fultz.
As a young woman with a physical disability, Megan Fultz has an innate passion for social inclusion and the rights of persons of all abilities. She lives that value as a role model and activist who works tirelessly on behalf of others and inspires those who meet her.
Fultz graduated from The University of Winnipeg in 2013 with a BA in human rights and a BA in international development studies.
Although she received a special entrance scholarship to attend UWinnipeg for maintaining an academic average over 95 per cent, Fultz chose to donate her scholarship to UWinnipeg's Opportunity Fund, which supports equal access to post-secondary education for students who need financial help.  
When she was 16-years-old, Fultz helped start the Winnipeg chapter of the international human rights organization, Oxfam Canada. She travelled to India and collaborated with young people from 97 other countries on community leadership projects from all over the world.
Fultz also became an active volunteer at the Women's Legal Education and Action Fund and, as her interest in the connection between legal empowerment and poverty grew, she began volunteering at Winnipeg's Legal Help Centre to help those who cannot afford legal fees.
She is a founding member of Winnipeg's Young Philanthropists' Network — a giving circle created to help young people give back to social justice organizations in their local community. In 2013, Fultz faced 16,000 youth at Winnipeg's WE Day as a keynote and inspirational speaker. She served as President of the University of Winnipeg Students' Association in 2013.
Fultz is currently in her second year of the Juris Doctor program at the University of Ottawa. She has been selected to do a legal placement advocating for clients with disabilities, and she will also be starting a fellowship in Global Health Law in 2017, providing research for international organizations on the greatest public health challenges for our world today.

---
Next >
< Previous