Kevin Freedman
Alumni, Faculty Member, Non-Profit Volunteer, Advocate
---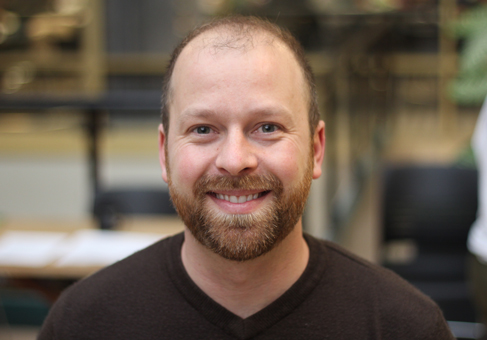 Advocating for people and the environment
Kevin Freedman started as a student at The University of Winnipeg Collegiate 20 years ago, and has been connected to the University ever since.
Upon completing his undergrad (BA 07) at The University of Winnipeg, he continued his affiliation as a staff member and as a member of the Alumni Association Council for seven years — including two years as its president. Two years ago he joined UWinnipeg's faculty as an instructor in the Department of Business and Administration.
Freedman's experiences and education at UWinnipeg have been integral in shaping who he has become. His various studies motivated him to spend years in Indonesia working for a human rights organization and inspired him to start an ad-hoc aid organization after surviving a devastating earthquake. He was recognized with the YMCA Peace Medal for this work.
A longtime environmental advocate, Freedman is known for founding the Water Conservation Challenge — an annual event that has helped educate millions of people on the importance of water conservation.
He has also been a prolific volunteer with numerous organizations, including Canadian Blood Services for whom he has been a corporate and community speaker for more than 10 years. He sits on four non-profit boards, including as chair of SERC; is a Winnipeg School Division trustee for the inner-city neighbourhood encompassing UWinnipeg; and has spent much of his career working with Winnipeg's most vulnerable.
He has won volunteer and leadership awards from the Governor General of Canada, the Province of Manitoba, and is a strong advocate for increased professionalism at the executive and governance level of non-profit organizations.
---
Next >
< Previous