Dr. Henry Edmison Duckworth
Alumnus, Philanthropist, Scholar, Former UWinnipeg President and Vice-Chancellor
---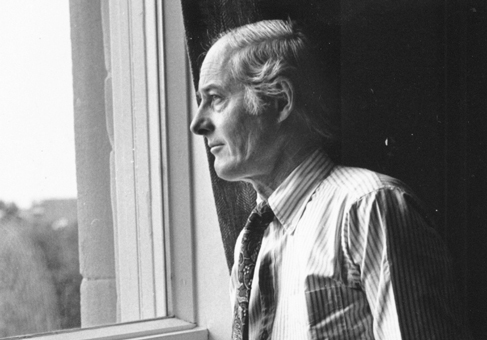 Impacting every facet of UWinnipeg
The Duckworth Family has had a long, meaningful relationship with The University of Winnipeg. That relationship encompasses research, academic excellence, commitment, and philanthropy that began with Dr. Henry Edmison Duckworth, in 1932.
Duckworth was a student, an academic, scholar and senior administrator with the University. Duckworth's legacy of philanthropy is shared and sustained by the rest of the Duckworth family. The family has improved the lives of many within the University community, through student awards and other generous initiatives on campus.
Duckworth is the epitome of what UWinnipeg stands for and, in many ways, symbolizes the University's distinguished history with his nurturing of higher education and community growth.
He served as UWinnipeg's second president and vice-chancellor. During his tenure, Duckworth oversaw the introduction of UWinnipeg's joint masters programs with the University of Manitoba and it was his vision that established such traditions as the Great Rock Climb and the Duckworth Challenge.
Duckworth was one of the inaugural members appointed to The University of Winnipeg Foundation's Board of Directors, and he served as the honorary chairperson of the Internal Family Campaign.
Since that time, his contributions were many and his generosity to UWinnipeg was immense. Duckworth's impact on student life at UWinnipeg was significant and continues to this day. Duckworth's name and support also belong to several student scholarships that are awarded annually.
Duckworth has earned too many honours to list as an accomplished physicist, scholar, senior administrator and citizen of Canada. However, it is worthy to note that Duckworth was named an Officer of the Order of Canada in 1976 for, as the citation noted, "his contributions to physics at university education and his service on numerous scientific and educational bodies," which summarizes his multidimensional legacy he leaves.
---
Next >
< Previous