Vinay Iyer
Alumnus, Former UWSA President, Entrepreneur
---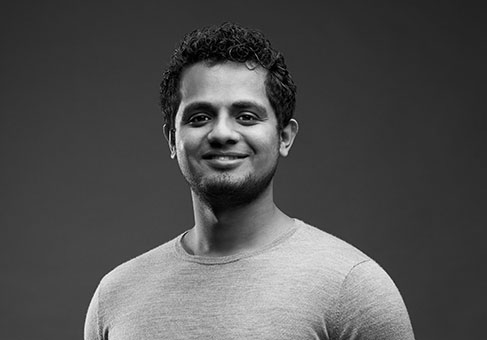 Doing business with a social conscience
Vinay Iyer is a UWinnipeg alumnus, and a relentless entrepreneur whose social conscience defines him as much as his business acumen.
Originally from Mumbai, Iyer moved to Canada to pursue a career in software engineering. His path eventually took him to UWinnipeg, where he graduated from in 2010 with a BSc in Applied Computer Science.
From 2008 to 2009, Iyer served as president of the University of Winnipeg Students' Association (UWSA), during which time he established his reputation as a progressive leader who delivers results. Under his guidance, the UWSA successfully led the campaign to ban bottled-water sales on campus — a first for a Canadian university. The Province of Manitoba recognized the campaign with an Excellence in Sustainability award in 2009. Iyer was also instrumental in opening the UWSA daycare, as well as Soma Café, UWinnipeg's first student-run café and the first restaurant in Winnipeg to serve compostable cutlery.
Using the skills he honed as a student leader, Iyer launched several successful businesses, including restaurants Casa Burrito and Travelling Dogs. His newest business, WorkerDB, is a unique, online sharing service designed to connect workers with businesses that are seeking employees or volunteers. Launched in fall 2016, the venture has attracted several major partnerships, as well as international attention — most notably from the United States Department of State.
Despite his many pursuits, Iyer remains a constant presence in community activities. He has served on the boards of the UWinnipeg Alumni Association and the Gas Station Arts Centre. In 2011, The Uniter recognized him as one of the 30 most accomplished individuals in Winnipeg under the age of 30.
---
Next >
< Previous