Gallery 1C03 presents "SHARDS"
---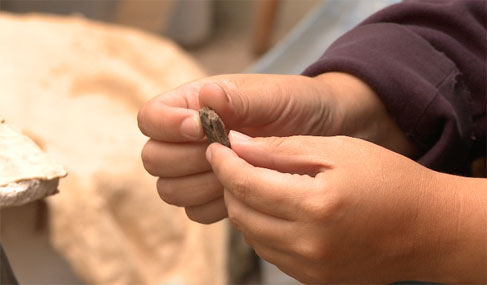 Thursday, September 14, 2017 | 4:00 PM -
Saturday, November 25, 2017 | 4:00 PM
Gallery 1C03
In partnership with the Manitoba Craft Council, UWinnipeg's Gallery 1C03 is pleased to host the group exhibition SHARDS: Contemporary artists in conversation with the ceramics of our forebearers.
Curated by Jenny Western, SHARDS features the work of four Indigenous female artists — KC Adams, Jaime Black, Lita Fontaine, and Niki Little — in conversation with the more than 2,000 year-old archaeological ceramic shards collections of the Manitoba Museum and The University of Winnipeg.
SHARDS incorporates both new and old ceramics as well as artworks created in response to the shards and reflective of our past, present, and future as shared stewards of this territory.
An opening reception will be held on Thursday, September 14 from 4:00 – 7:00 pm.
https://www.uwinnipeg.ca/art-gallery/programming/2017-18/shards.html
---
< Back to listing