Dr. Ted Warkentin
Alumni, Physician, Professor
---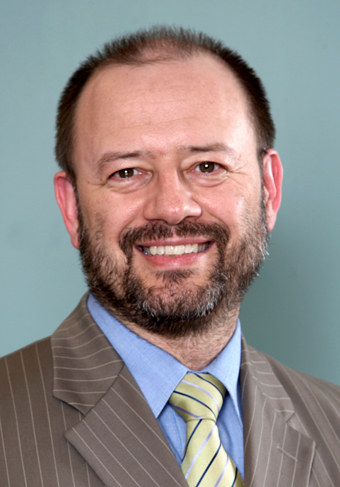 Leading health research in Canada
Dr. Ted Warkentin took his pre-med at The University of Winnipeg before completing his Bachelor of Science in medicine and his Medical Degree at the University of Manitoba.
He is a Renaissance man in the true sense of the word. While in school, Warkentin averaged a 4.0 GPA in both the sciences and the arts, won the R.N. Hallstead Memorial Prize from the English Department for best Shakespeare essay, and is a Royal Conservatory-trained pianist.

After finishing his MD, Warkentin completed a hematology research fellowship at McMaster University and postgraduate work in medicine and hematology at the University of Toronto and McMaster University, respectively.

He is currently a professor in the Department of Medicine and the Department of Pathology and Molecular Medicine at the Michael G. DeGroote School of Medicine at McMaster University. He is also regional director of Transfusion Medicine in the Hamilton Regional Laboratory Medicine Program, and hematologist in the Service of Clinical Hematology with Hamilton Health Sciences.

Warkentin is a Fellow of the Royal College of Physicians and Surgeons of Canada, the Royal College of Surgeon of Edinburgh, and the American College of Physicians. In 1996, he was awarded the XVth Jean Julliard Prize at the XXIVth Congress of the International Society of Blood Transfusion in Japan; and was the co-winner (with Dr. John Kelton) of the 2015 Prix Galien Canada — the highest award for Canadian scientists who have made significant advances in pharmaceutical research.

Warkentin has achieved much — with much rooted in the excellence of his undergraduate experience at UWinnipeg.
---
Next >
< Previous