Mark Reimer
Alumnus, Teacher, International Volunteer
---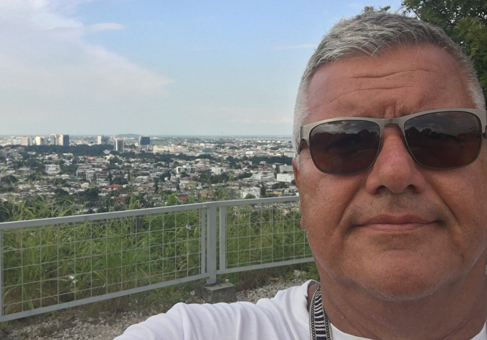 Helping youth suceed in Ecuador
Mark Reimer started the Manitoba to Ecuador project in 2011 with the hopes of creating a better future for the children and families living in Puerto Lopez, Ecuador.
Volunteers with the program started running soccer camps, helping in day cares, teaching English, and promoting continued education in the small fishing village where it was common for teenage girls and boys to drop out of school when they had their first child.
The project's mandate changed over the years the team started supporting the village's medical centre with a mobile clinic, donating clothes to the Red Cross, helping repair homes, and focusing on child reading and learning supports. After, Ecuador's deadly earthquake in 2016, Reimer brought a construction crew to repair and rebuild 15 homes in Puerto Lopez that were nearly destroyed.
Reimer spent many years teaching and running social responsibility trips at the Steinbach Regional Secondary School (SRSS). In 2013, the school started hosting students from Puerto Lopez for a semester in English studies.
Since its inception, the Manitoba to Ecuador project has seen more than 180 volunteers from Steinbach, Winnipeg, Flin Flon, and Managua, Nicaragua travel to Puerto Lopez to work alongside the young people there. Of the programs original cohort of 28 boys, 18 have graduated, with another six set to graduate from high school in March, 2018. Fifteen students from Puerto Lopez have spent a semester studying at the SRSS, and are now either finishing high school, in university, or employed.
---
Next >
< Previous