James MacDonald
Alumnus, Business Leader, Philanthropist, UWinnipeg Supporter
---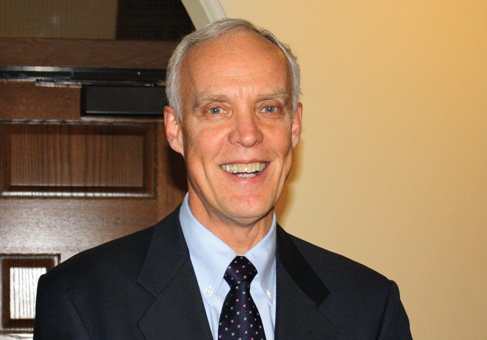 Helping UWinnipeg achieve its fundraising goals
A graduate of The University of Winnipeg Collegiate (64), James MacDonald founded of The Collegiate's Alumni Association in the 1970s, and sat as its first president. 
MacDonald served for nine years on the UWinnipeg Board of Regents and has held several positions on the UWinnipeg Foundation Board of Directors since its inception in 2003. MacDonald credits The Collegiate and, in particular, the mentorship of the late Dean Lorne Tomlinson for inspiring him to achieve, which influenced his terrific career in Asset Management as well as his leadership in the community as a volunteer and donor.
MacDonald chaired The Collegiate portion of UWinnipeg's A World of Opportunity Capital Campaign and raised over $5 million for the Dean's Bursary Fund in memory of Dean Lorne Tomlinson, which provides financial assistance to students who might not otherwise be able to attend The Collegiate. 
MacDonald has also helped to lead fundraising efforts for the new Leatherdale Hall, which will provide additional space on The Collegiate's campus and include a new Tony's Canteen.
A proud father, and grandfather, MacDonald also finds time to serve on the boards of Ducks Unlimited, the United Way of Winnipeg, The Nature Conservancy, and the Manitoba Lung Association.
In 2005, The University of Winnipeg honoured MacDonald with an Honorary Doctorate of Laws.  
---
Next >
< Previous