Samantha Lake
Alumna, Winemaker
---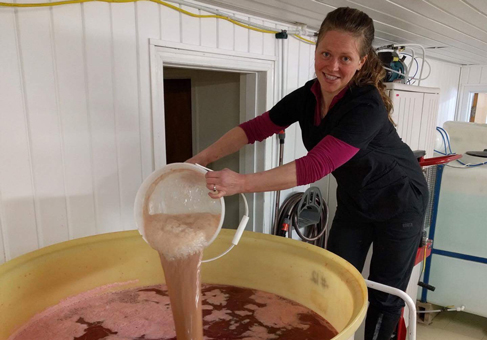 Supporting small town tourism with science and art
When Samantha Lake graduated from The University of Winnipeg in 2011 with a BSc in biology and chemistry, she was convinced she would go on to medical school and become a doctor.
However, life took a turn and Lake ended up working in an environmental chemistry lab before applying and being accepted to the Canadian Coast Guard College. She met her husband during the "life-changing" program and now lives in Newfoundland with their two daughters.
Lake is currently using her UWinnipeg degree to meld science with art in her new career as a winemaker for Auk Island Winery — a business that has helped support local tourism and the economy in small-town Newfoundland.
---
Next >
< Previous