Michelle Holigroski
Alumna, Research Biologist, Winnipeg Booster
---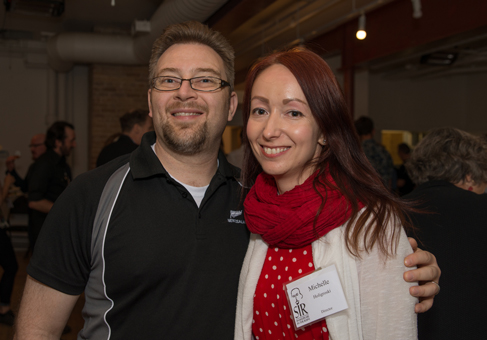 Making positive impacts in science and community
Michelle Holigroski has always been driven to make a positive impact locally.
Her first job out of The University of Winnipeg was with the Experimental Lakes Area studying human impacts on the environment to effect policy changes. She felt rewarded by being involved with projects that were integral to mitigating human impacts on the environment.
Holigroski went on to work for the Public Health Agency of Canada performing diagnostic testing for measles, mumps, rubella and chickenpox.
She currently works for the Canadian Grain Commission as a Research Biologist where she has published multiple papers on improving detection of genetically modified grains. She also leads a lunchtime walking club to promote fitting in activity into the average workday.

In addition to working in science, Holigroski simply loves Winnipeg. She uses social media as a tool to influence her local community to be positive, be a tourist in their own city, and to support local business, theatre, arts, and people. She is a member of the Board of Directors for Shakespeare in the Ruins and works hard to spread the word about their local productions and other local programming.
She attributes her time at UWinnipeg with teaching her the importance of supporting her local community and making a positive difference in the world. She will be giving a TEDxWinnipeg talk about the Butterfly Effect of Positivity in January 2018.
---
Next >
< Previous