Janel Bortoluzzi
Student, UWSA Director, Volunteer
---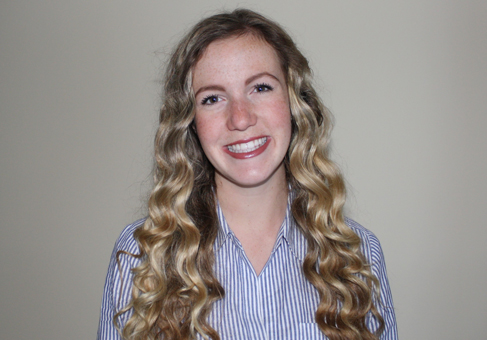 Creating positive change through volunteerism
Janel Bortoluzzi is currently a fourth-year Honours psychology student at The University of Winnipeg. She is passionate about creating positive change in her community, and providing equal opportunities for all. 
Bortoluzzi has volunteered with various student groups at UWinnipeg, as well as with non-profit organizations throughout the community, including the Heart and Stroke Foundation, the MS Society of Canada, and the Canadian Cancer Society.

Bortoluzzi is the current Arts Director for the University of Winnipeg Students' Association, where she advocates for all students at the University and aims to make the campus more inclusive, accessible, and sustainable.
She is the chair of World University Service of Canada at the UWinnipeg, which is a non-profit organization that oversees the Student Refugee Program on campus. Bortoluzzi is also a Health and Wellness Peer Educator on campus, where she endeavours to raise awareness about mental health. Additionally, she is co-president of the Psychology Students' Association at the University.

Bortoluzzi has made an impact on her community by starting a free tap-dancing program for inner-city youth, called Tapportunity. With support and assistance from the Spence Neighbourhood Association and the West End Cultural Centre, she has been able to teach free, weekly tap-dancing lessons for neighbourhood youth.
She was a recipient of RBC's Make 150 Count campaign in the spring of 2017, and she is an avid member of the Grants Committee for Youth United of the United Way Winnipeg.
---
Next >
< Previous