Ryan Bonne
Alumnus, Professional Mascot
---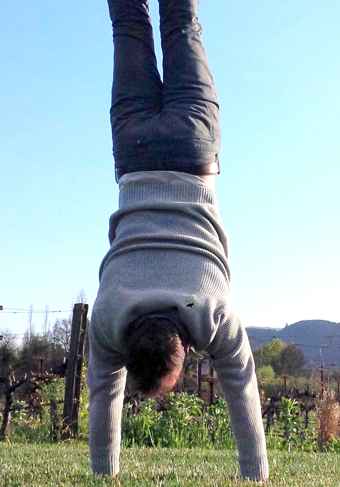 Capturing the spirit of basketball in Canada
Since graduating from The University of Winnipeg in 1995, Ryan Bonne has spent the last two decades as the mascot for Canada's first NBA Team, the Toronto Raptors.
With a unique mix of theatricality and athleticism honed through earning his BA with a major in theatre and minor in physical activity and sports studies, Bonne made an early impression in the emerging "professional mascot" field after being named Mascot of the Year by gameops.com in 1996. 
Since then, the Raptor has gone on to perform at over 900 regular season games, NBA All Star Games, NBA sponsored events in Europe and Asia, and even the 2008 Olympic Games in Beijing. A quick Google search will instantly reveal millions of "likes" and comments about how beloved this mascot is to Canadian sports fans.
However, what is even more impressive about the man behind the mask is his steadfast commitment to community service, participating in over 5,000 community events across Canada, and putting a smile on the faces of fans of all ages wherever he goes, and helping to grow the popularity of basketball in the country.
The Raptor's sincere commitment to connecting with and entertaining fans "one at a time" is what makes him not only Canada's favourite mascot, but one of the best in the business.
---
Next >
< Previous