Russell Anthony
Almunus, Philanthropist, Lawyer
---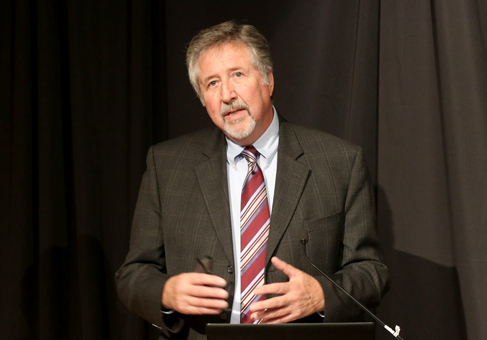 Mobilizing knowledge through generosity
Russell Anthony's generosity has helped ensure the innovative research taking place at UWinnipeg will be shared with the broader community.
In the fall of 2016, Anthony donated $250,000 to the University in the name of his late uncle, Paul Swaity (United College 46), to help establish The Anthony-Swaity Knowledge Impact Endowment Fund. The knowledge mobilization fund will help support UWinnipeg researchers in bringing their expertise out into the field.
"I am glad I can play a small role in ensuring the wealth of knowledge stored on campus and in the minds of UWinnipeg's most gifted faculty members can be shared with members of the community who can put it to use," Anthony said, following the announcement of his donation.
Anthony obtained his BA at UWinnipeg before going on to complete degrees in law and urban planning. He began his career specializing in administrative law, environmental assessment, regulatory approvals, resource use conflicts, and alternate dispute resolution. He served as vice-president of design and consulting company Stantec until 2010.
Following retirement, he has turned his attention to philanthropy and community service, sitting the boards of numerous social and charitable organizations in his current home of Vancouver, British Columbia.
Anthony has kept in close contact with the University since moving across the country. Since 2013, he has been working with UWinnipeg professor Dr. Melanie O'Gorman to develop a pilot project to implement an improved model of water infrastructure and financing in First Nation communities.
---
Next >
< Previous