Lester Aidoo
Student Leader, Young Entrepreneur
---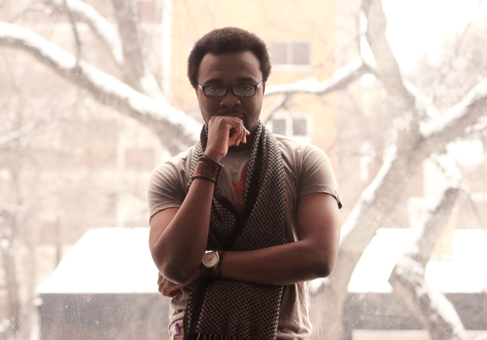 Supporting international students in Winnipeg
Lester Aidoo is a current student at The University of Winnipeg with an knack for social entrepreneurship and motivational speaking. Hailing from Ghana and graduating in June 2017, he moved to Canada in 2014 to pursue a degree in Applied Computer Science.
Aidoo is a multi-talented leader and served the University community as the International Students Association (ISA) co-director between 2015 and 2016.
Together with the University of Winnipeg Students' Association (UWSA), the ISA organized a consultation with international students that has laid the groundwork for creating a document detailing the challenges faced by students from the moment they arrive in Canada.
The highlight of Aidoo's term was the International Student's Dinner titled A Taste of Home, which brought UWinnipeg students together to enjoy a variety of cuisines from across the world in 2016.

In 2016, Aidoo sought to connect students from the African diaspora to their favorite ethnic products, which are hard to find in the Winnipeg, in the most effective way. Afriket.ca is an online marketplace that offers a whole range of African products that can be purchased at affordable prices. Starting in May 2017, a portion of the website's proceeds will go towards the donation of books to communities in African countries.

In March 2017, Aidoo was honored with the African Male Entrepreneur of the Year by Frost Management.
---
Next >
< Previous