Cy-Thea Sand
WGS
---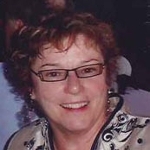 Title: Contract Faculty
Office: 5-47 Rice
Building: 5th Floor Rice
Email: c.sand@uwinnipeg.ca
Degrees:

BA, English Literature, Concordia University, Montreal
MA (with Distinction), English Literature, University of Otago, Dunedin, New Zealand
Biography:

Cy-Thea Sand joined the Women's and Gender Studies Department at the University of Winnipeg after several years at the McGill Centre for Research and Teaching on Women (the former MCRTW) where she taught and was involved with curriculum and program development. Her current scholarly interests include ekphrasis (poems on paintings); 20th century literature and art by women, especially the modernist period; class, gender and sexuality.
Affiliations:

Guest Editor, Fireweed; Canadian Women's Studies/les cahiers de la femme (CWS/cf); Book Reviewer, Herizons, Kinesis 
Co-founding Editor & Publisher, The Radical Reviewer
Consulting Editor and Writer for academic, legal and healthcare publications
Courses:
Introduction to Women' and Gender Studies (UW)

Feminisms: History, Perspectives and Practices (UW)

Women, Gender and Politics (UW)

Gender, Race and Nation in Canada (UW)
Publications:

SELECTED PUBLICATIONS

REFEREED JOURNALS

"Curious Artifact" poem on Thérèse Joyce-Gagnon's Les demoiselles de Banff (The Girls of Banff) (1990). Canadian Woman Studies/les cahiers de la femme (CWS/cf) Lesbian, Bisexual, Queer and Transexual/Transgender Sexualities (Winter 2005, Vol. 24, No. 2): 153.
'Image, Text and Spirit: Kate Braid and the Paintings of Emily Carr.' Mosaic: A Journal for the Interdisciplinary Study of Literature Vol. 35 No.2 June 2002: 145-166.


ANTHOLOGIES
"'Under the Promise of Bark': Erotic Power in Emily Carr's Self-Portrait (1938-39)" Literary Texts and the Arts. Limits, Borders, Frames. New York: Peter Lang Publishers, 2005: 165-184.
'The Writing on the Wall, or Where Did That Dead Head Come From?' Janet Zandy (ed.) What We Hold in Common: An Introduction to Working-Class Studies. New York: The Feminist Press, 2001:101-111; and in Janet Zandy (ed.), 'Working-Class Studies' Women's Studies Quarterly, Vol. 23, No.1 & 2 New York: The Feminist Press, 1995: 107-120. 
'A Question of Identity' Janet Zandy (ed.), Calling Home, an Anthology of Working-Class Women's Writing, London: Rutgers University Press, 1990:29-36.


ENCYCLOPEDIA

Elsa Gidlow, in John C. Hawley, (ed.) LGBTQ America Today, An Encyclopedia.  Greenwood Press, 2008.