President's Message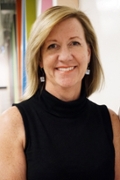 Since the University Club was first opened over 40 years ago it has been a vital part of the University of Winnipeg community. Intent on building this sense of community, the original founders of the club ensured that membership was open to all university staff. Our club, as the name suggests, is a University Club not a Faculty Club – a place where individuals from all across campus come to meet, share ideas, and enjoy a wide range of events. We have a diverse range of membership options available to suit your needs. The University Club is a fee-paying private club that is sustained through its membership. Today we have a membership of over 400 but we are always happy to welcome new members.
We are located on the 4th floor of our signature building in Wesley Hall and we offer a variety of spaces - a casual bar, a dining room, a lounge area with comfy couches to read, relax, or work away from your desk, and a large board room where you can hold meetings and partake in a nice meal. All of these spaces are available for booking at no charge for Club members. The club is used regularly for all kinds of events - from business meetings, luncheons, and special dinners, to artistic exhibitions, faculty symposia, workshops, classes and numerous private family events. I personally had my 50th birthday at the Club with … you guessed it … 50 guests for dinner followed by a live band entertaining us in the Pub. Our Club manager and caterer Tracey Hilderman will always go out of her way to ensure your event is a success!
Other benefits of belonging to the Club include access to a Luncheon menu and Bar menu with unrivaled prices on a range of excellent menu choices, a selection of beverage options (including our recently introduced beer on tap), happy hour drinks, and a regular offering of lunch specials.
The University Club participates in a number of ways to giving back to the larger community through an annual fundraising event for student scholarships, the campus United Way campaign, and the University of Winnipeg Student Association Food Bank.
Perhaps the best reason for joining the Club is the fun we have here during the events hosted throughout the year – the ever-popular Trivia Pub nights, Beaujolais & Wine tasting, Theatre Nights, Karaoke and Open Mike events, and our fantastic Term parties featuring unsurpassed live entertainment by our own talented staff and faculty … At the University club there truly is never a dull moment.
For more information about the Club please browse through our website. I look forward to seeing you soon at the Club!
Jane Lothian
Club President