Book Launch - Dr. Lois Wilson: I Want to Be in That Number
Tue. Sep. 23 03:00 PM - Tue. Sep. 23 05:00 PM
Location: University of Winnipeg Club 4th Floor Wesley Hall 515 Portage Avenue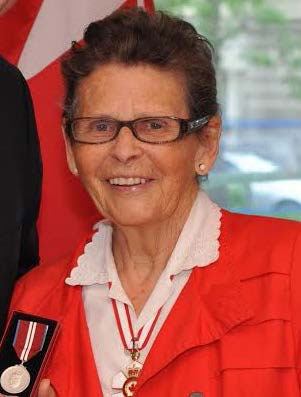 Join Dr. Wilson and friends to celebrate the launch of her new book.
In "I Want to Be in That Number:Cool Saints I Have Known", Lois Wilson offers deep personal stories about the "saints" she has known, some as colleagues in the World Council of Churches, others as family members or close friends. All stories a re anchored in the scriptural text chosen for their funeral. Here is a book that offers hope in the midst of our death - denying culture.
A distinguished graduate of the University of Winnipeg (BA '47; M.Div '65), Lois Wilson is a minister, ecumenist, former Moderator of the United Church of Canada, Senator, Chancellor, and President of both the Canadian and World Council of Churches. This is her eighth book
Books will be available for purchase ($20).
Lois Wilson will speak and sign books. If you can't attend, order your copy at:
6canoe@gmail.com