Heather Meiklejohn
Theatre and Film
---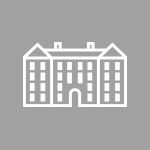 Title: Instructor
Office: 0T22
Building: Asper Centre for Theatre and Film
Phone: 204-983-2530
Email: h.meiklejohn@uwinnipeg.ca
Biography:

As Senior Curator for Parks Canada National Office, Heather Meiklejohn brings to the Department of Theatre and Film considerable experience in costume history and costuming. Having studied and worked at such prestigious institutions as the Royal Ontario Museum; the Courtauld School of Art, University of London; the Winchester School of Art, University of South Hampton; the Museum of London; and the Royal Museums of Scotland, Ms Meiklejohn returned to Winnipeg after living many years, first in Toronto, then London, and then later in Edinburgh. Her range of experience working with such diverse institutions has well prepared Ms Meiklejohn for teaching within such a creatively eclectic department as our Department of Theatre and Film.
Ms Meiklejohn teaches History of Fashion & Dress, and Introduction to Costuming.
Teaching Areas:

Costuming
History
Women's Studies
Courses:

THFM-2601-050 Introduction to Costuming
THFM-2406/HIST-2192  History of Fashion and Dress
Research Interests:
18th century women's studies; history of dress/fashion; costuming for theatre and film.