Professor Profile
Dr. Jaime Cidro
Inspiring New Researchers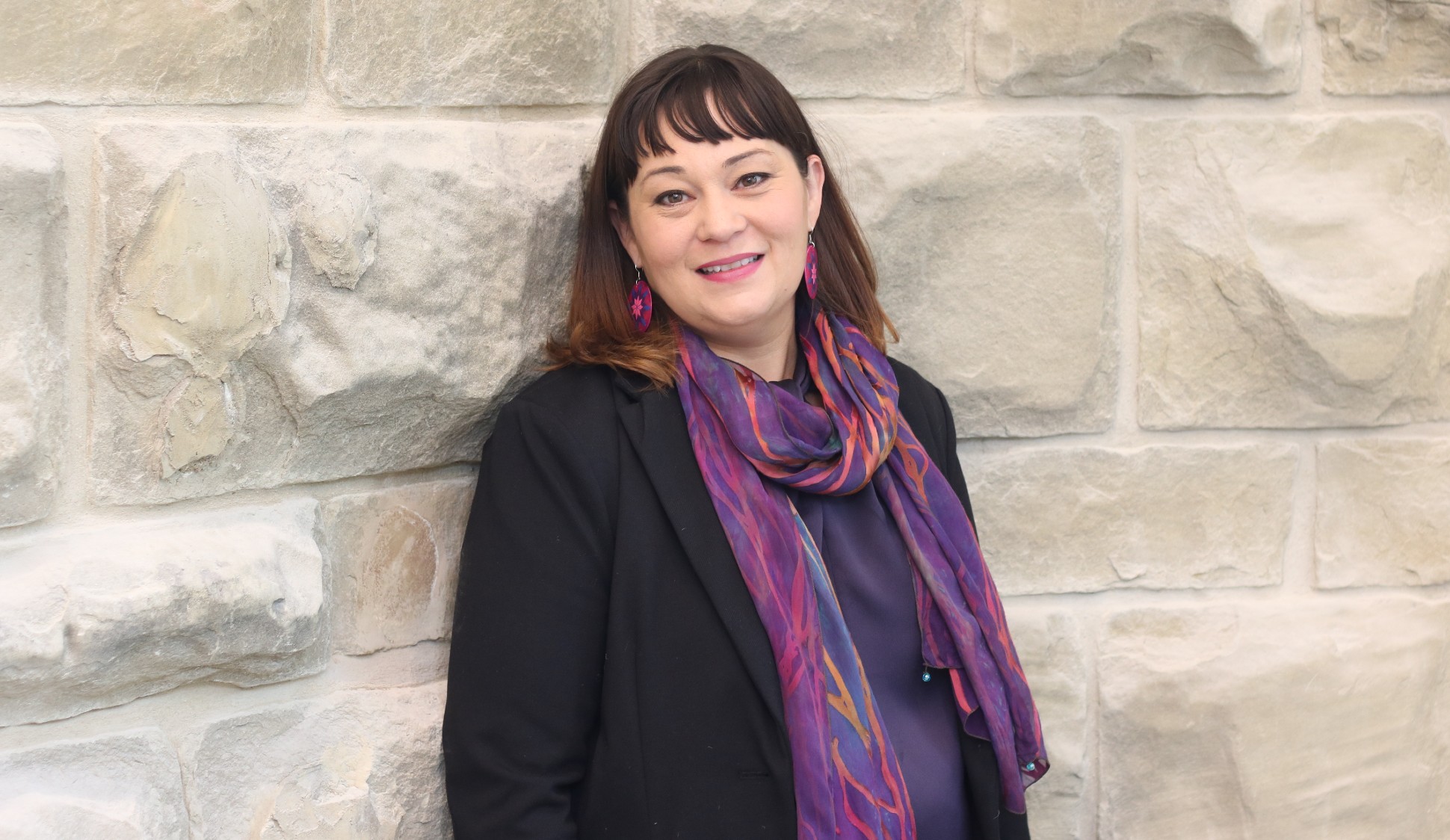 Today, she is a professor in the Department of Anthropology, Director of the Master's in Development Practice Program, and Associate Vice-President, Research and Innovation, at The University of Winnipeg.
Initially, however, Dr. Jaime Cidro believed she wanted to work in environmental law. Then — because she "didn't want to go to work," she joked — she altered course slightly and earned a degree in applied economics. But while she was in the field, she had something of an epiphany. "I realized, as a woman, it would be a great benefit to have a PhD. It would allow me more opportunities to make the social changes that I saw in front of me that were needed. So, that's what I did."
Supporting Indigenous mothers and doulas
To every researcher, there exists a connection to the work being done. That is especially so for Cidro, who has dedicated her career to women, children, and childbirth.
A diverse research team is a stronger research team, and I think that has underpinned the work that I've done.

Dr. Jaime Cidro
As a mother herself, she has a deeply personal connection to the projects on which she's spent countless hours. A credit to the University of Winnipeg in innumerable ways, Cidro's research has been formidable and has been recognized as such. She was awarded $1 million in funding from the Canadian Institute of Health Research (CIHR) for She Walks with Me: Supporting Urban Indigenous Expectant Mothers Through Culturally Based Doulas, a project aiming to provide culturally appropriate supports to Indigenous women throughout pregnancy and tools and supports to Indigenous doulas. The program works in conjunction with community partners Aboriginal Health and Wellness Centre of Winnipeg and the First Nations Health and Social Secretariat of Manitoba.
Fostering collaboration and diversity
What to know more about Anthropology at UWinnipeg?
Get in Touch
Beyond the impacts she has made within communities, Cidro takes great pride in collaborative research. In fact, the very nature of her work requires collaboration. Cidro says the benefit of this approach is that programs which rely on joint efforts and diverse team members (two key attributes of Cidro's research) are often more well-rounded.
"A diverse research team is a stronger research team, and I think that has underpinned the work that I've done," she said. "The students that work with me are typically Indigenous, are typically women, and are typically mothers. They see themselves in my research program and so I think there's a natural fit for the students who want to work with me because they see themselves reflected in that way."
As an academic who studied at larger institutions, Cidro sees great benefit in bringing students into the orbit of her research. While every individual learns differently, she was a student who thrived from interaction with her professors. It has made her a believer in the value of students getting facetime with those who are shepherding them through their education.
Mentoring passionate students
"It's important for students to find those people to be mentored by," Cidro said. "Mentorship is about finding people who might look like you, have similar experiences to you, and building on the lessons that they've learned."
And eventually, collaborating with students pays dividends. One of Cidro's greatest delights as both an educator and researcher is passing the torch to those who have put in the time pursuing their own passion for the research subjects.
"What brings me joy is when the students that I work with are so emboldened and confident that they can present the same material that I would with such a level of confidence because they have been involved in that work," Cidro said. "That's where I really see joy, where I don't have to be the one presenting and they are the ones out there talking about our work. That is really satisfying to me."