Susan White
Religion and Culture
---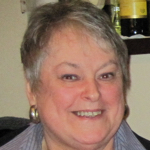 Title: Contract Instructor
Phone: 204-775-2105
Email: sl.white@uwinnipeg.ca

Biography:
Susan was first attracted to Religious Studies as an undergraduate at McGill University, taking courses on religion in the ancient Near East and in McGill's Institute of Islamic Studies. Her passion was the archeology of Africa which she pursued in the African Studies Program at Boston University (MA 1974) and through PhD fieldwork in West Africa. She came to teach in Anthropology at the University of Winnipeg in 1975 and was soon invited to teach "Religions of Africa" by the Religious Studies Department. Susan left academia for a while in 1978 and worked for 13 years in international development with Oxfam Canada. However, she was quickly enticed back to teaching in 1985 to help develop the new Women's Studies program at the University of Manitoba where she stayed for over a decade. She later joined Women's Studies at U of W as well. In 1992, Susan was invited to bring her experience in development and gender relations back to the Department of Religious Studies, first to teach "Religion and Society: A Critique of Development" and soon after, "Sexuality in the Religious Context." Susan brings to her teaching the perspectives of some 40 years as a feminist, anti-racist and trade union activist and NGO leader. These led to her becoming the Manitoba Director of the Canadian Centre for Policy Alternatives and then in 2000 the Assistant Executive Director (for 13 years) of the national Canadian Women's Health Network. Always a part-time faculty member, Susan loves above all to teach, which she continues to do happily in Religion and Culture. She lives in Wolseley with her partner Louis Ifill, a Caribbean community activist.
Teaching Areas:
Religion and sexuality; critique of globalization from a religious perspective.
Courses:
Sexuality in the Religious Context (REL-2507)
Religion and Society: A Critique of Development (REL-2511)
Publications:
- "Review of White Femininity: Race, Gender and Power." Canadian Woman Studies 29(3), 2012: 187.
- With Madeline Boscoe, Gwynne Basen, Ghislaine Alleyne, and Barbara Bourrier-LaCroix, "The women's health movement: Looking back and moving forward." Canadian Woman Studies 24(1), 2005. Reprinted in Andrea Medovarski and Brenda Cranney (eds.), Canadian Woman Studies: An Introductory Reader, 2nd ed., Toronto: Innana Publications, 2006, pp. 503-513.
- With Robin Barnett and Tammy Horne, Voices from the Front Lines: Women-centred Models of Health in Manitoba and Saskatchewan, Winnipeg: Prairie Women's Health Centre of Excellence, 2002, pp. 49.
- With Dennis Lewycky, An African Abstract, Winnipeg: Manitoba Council for International Cooperation, 1979, pp. 232.
- Videos:  With Workers of Colour Support Network: "Walking Side by Side: Aboriginal Workers and Unions" (1997); "Stand Together: Workers Fight Racism Around the World" (1994); "I Didn't Realize..." (1991). With OXFAM-Canada: "We Discovered Columbus: Aboriginal Peoples of the Caribbean" (1992).
- 20+ magazine articles, e.g., Canadian Dimension, and HERizons. E.g., "Review of The Invisible Empire: Racism in Canada by Margaret Cannon", Canadian Dimension, Feb.-Mar. 1996: 44-45.