Dr. Stephanie Balkwill
Religion and Culture
---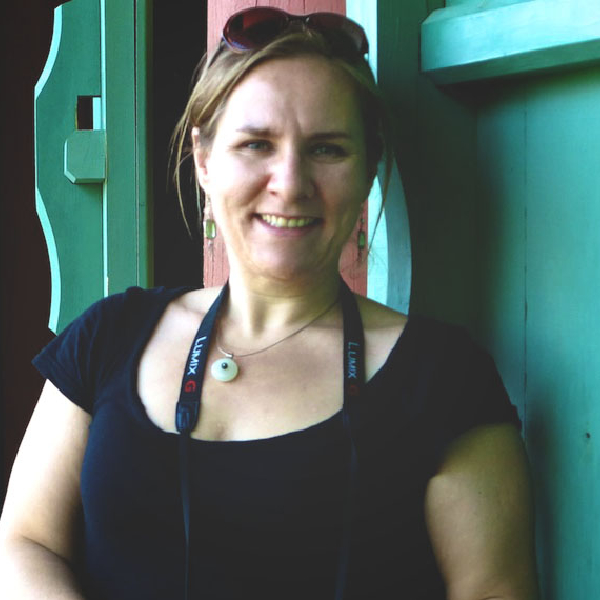 Title: Assistant Professor
Office: 4M38
Building: Manitoba Hall
Phone: 204-786-9427
Email: s.balkwill@uwinnipeg.ca
Biography:

Dr. Balkwill completed her PhD in Buddhism and Chinese Religions at McMaster University in Canada where she also earned a graduate diploma in Gender Studies and Feminist Research. Upon completion of her PhD she was awarded a two-year post-doctoral fellowship in the Society of Fellows at the University of Southern California where she spent her time researching the ideal of female-to-male sex change in Buddhist texts and exploring the California coast. Having held fellowships from the Robert H.N. Ho Family Foundation in Buddhist Studies, the American Council of Learned Societies, the Social Sciences and Humanities Research Council of Canada, the National Central Library of Taiwan, and the Chiang-ching Kuo Foundation for International Scholarly Exchange, Dr. Balkwill's work has taken her across Asia as a both a scholar of Buddhism and a connoisseur of East and South Asian food and music. Dr. Balkwill's work focuses on the social, literary, and political lives of Buddhist women who lived in China between the fourth and sixth centuries. She is currently working on a book-length study of a 6th-century Empress Dowager who—along with being a public patron of the Buddhist tradition—has been remembered as a fiercely vocal politician, a murderer, a "licentious" woman, and a Buddhist nun. This work dovetails with a second book project she is currently undertaking, a scholarly volume on "Buddhism and Statecraft in East Asia," which will be co-edited with Dr. James Benn.
Courses:

Women in Asian Religions & Cultures (REL/EALC-2709)
Reading Buddhist Texts (REL/EALC-3/4708)
Publications:

Forthcoming (May 2021), "Disappearing and Disappeared Daughters in Medieval Chinese Buddhism: Sūtras on Sexual Transformation and an Intervention into Their Transmission History." History of Religions 60.4.
2018, "Why does a Woman need to Become a Man in Order to Become a Buddha?: Past Investigations, New Leads." Religion Compass (Special Edition on Buddhism and Gender). Eds.. Justin McDaniel and Jessica Starling.
2016, "When Renunciation is Good Politics: The Women of the Imperial Nunnery of the Northern Wei (386-534)." Nan Nü: Men, Women, and Gender in China 18.2: 224-256.
2016, "The Sūtra on Transforming the Female Form: Unpacking an Early Medieval Chinese Buddhist Text." Journal of Chinese Religions 44.2: 127-148.
2014. "Women's Writing, Women's Religiosity, and Popular Religion in China." Women and Religious Traditions, 3rd Edition. Ed. Leona M. Anderson and Pamela Dickey Young. Don Mills: Oxford University Press. p. 360-377.
Public Scholarship:
2019, "Becoming a Buddha: Lessons from Little Girls." Buddhadharma. Fall, 2019.
Current SSHRC-funded research projects:
2019-2021. Principal Investigator on Insight Development Grant entitled, "'For this Reason, a Woman Must Abhor her Female Body': On the Sutra on Transforming the Female Form and its patronage by Women."
2018-2023. Co-Investigator on Partnership Grant entitled "From the Ground Up: Buddhism and East Asian Religions Through Multi-Media Sources and Interdisciplinary Perspectives."