Racquet Sports & Leagues
Recreation Services
---
Features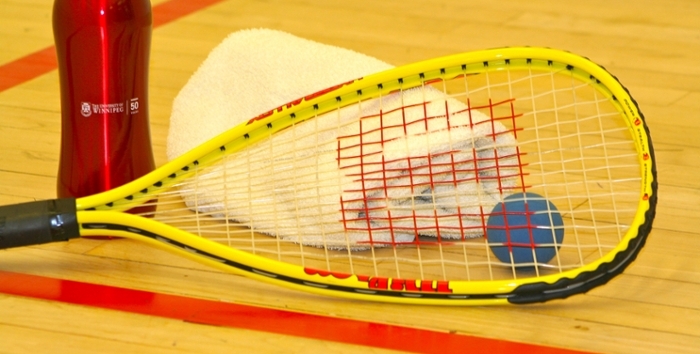 Register at the Customer Service Desk for convenient on-line court booking. Read more >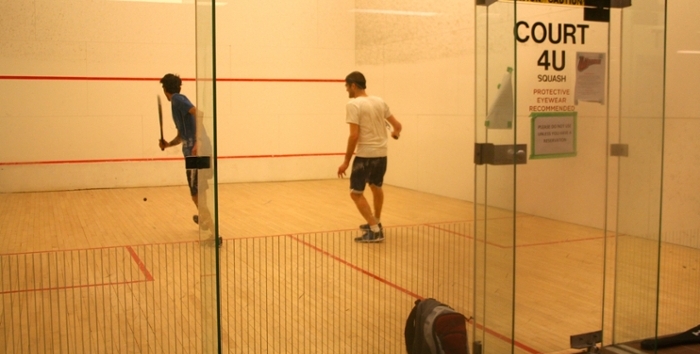 There are four Handball / Racquetball Courts and two Squash Courts located on the main floor of the Duckworth Centre. Read more >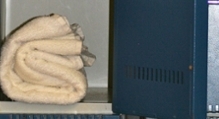 Storage Lockers available alongside the courts. Remember to always secure your belongings. Read more >
Squash, Racquetball and Handball – courts and programs

There are four (4) Racquetball or Handball Courts and two (2) Squash Courts located on the – main floor of the Duckworth Centre accessed through the doors near the elevator. You can book a court by calling customer service or conveniently on-line.  In addition to creating your own teams, there are leagues and programs offered.
COURT BOOKINGS:  book your court times on-line up to 2 days in advance.
For access to the  on-line court booking process, you must first register at Customer Service Desk; please be sure to bring your membership identification. The Customer Service Desk will make the arrangements and provide the website address so that you can conveniently book your courts online!

Small lockers are located outside courts for your convenience, or in court cubby-hole for small items like keys.  Reminder to court users: always remember to secure your belongings.


Racquetball Manitoba offers a league program in the Duckworth Centre's court facilities in the Fall and Winter Terms:
Racquetball League: Thursdays 6:00-10:00 PM
Racquetball Manitoba Membership Fees:  Students: $10.00   Public: $20.00
Please note, in addition to the Racquetball Manitoba fee, Duckworth Centre Membership is required to participate in the League. Because of unauthorized use of courts in the past, Duckworth Centre staff may occasionally request to see your Duckworth membership identification when you are in the court area. Your cooperation is appreciated.
** NOTE: A copy of paid Duckworth membership must be submitted to the Customer Service Desk (main floor Duckworth Centre) AND to Racquetball Manitoba:
Racquetball Manitoba Inc.
145 Pacific Avenue,
Winnipeg, MB, R3B 2Z7
Phone: 204.925.5666
Fax:     204.925 5703
For more information on either of these programs please visit the Racquetball Manitoba website at www.racquetballmb.ca
UWinnipeg Squash Ladder  

The Squash is an exciting and exhilarating game, the ladder is a great way to improve your game, have fun and meet other players. In conjunction with Squash Manitoba, UWinnipeg's  'squash ladder' is open to any member of the Duckworth Centre.
The ladder consists of players of all levels of skill and interest. New and experienced players will find levels of play to suit their interest and skill level.  Players compete in rounds of play with 5-6 players over four weeks, at the end, players move up and down the ladder depending on their wins and losses. A season of the squash ladder typically consists of six or seven rounds of play.
Cost: UWinnipeg Ladder Fee $10.00  Squash Manitoba Fee $20.00

Included in Club Fee:
3 or 4 "squash and pizza free-for-all's" over the season
The Val and Iain McDougall Cup Tournament (only open to ladder players)
Clinics for both beginning and experienced players.
A Duckworth Membership is required to participate in the Squash Ladder. For this reason, Duckworth Centre staff may occasionally ask to see your Duckworth membership indentification when you are in the court area. Your cooperation is appreciated. 
NOTE: A copy of paid Duckworth membership must be submitted to the Customer Service Desk (main floor Duckworth Centre) AND Squash Manitoba:
email: squash@sportmanitoba.ca    
Squash Manitoba
145 Pacific Avenue
Winnipeg, Manitoba R3B 2Z6
Phone: 204.925.5661     
Fax: 204.925.5792