Teach-In Luncheon
When: Monday, May 29
Lunch: 12:00–12:30 p.m.
Teach-In: 12:30–2:00 p.m.
Taking place in Convocation Hall, this luncheon about 2SLGBTQ+ awareness and contemporary issues is moderated by Danielle Bitz and features Dr. Reece Malone, Elder Albert McLeod, and Vanessa Tait. The discussion focuses on creating an inclusive environment, considerations for systems/onboarding, and language. Elder McLeod will start the teach-in by sharing the history of Two Spirit people on this land. This event is co-sponsored by UWinnipeg's Human Resources department, Pride Committee, Department of Women's and Gender Studies, and Indigenous Engagement.
Speaker Biographies
Elder Albert McLoed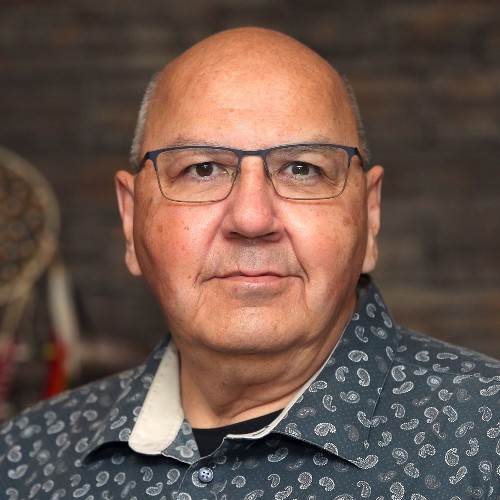 Albert McLeod is a Status Indian with ancestry from Nisichawayasihk Cree Nation and the Metis communities of Cross Lake and Norway House in northern Manitoba. He has over thirty years of experience as a human rights activist and was one of the founders of the 2-Spirited People of Manitoba.
Albert began his 2Spirit advocacy in Winnipeg in 1986 and became an HIV/AIDS activist in 1987. He was the director of the Manitoba Aboriginal AIDS Task Force from 1991 to 2001. In 2018, Albert received an Honorary Doctorate of Laws from the University of Winnipeg. He was also a member of the sub-working group that produced the MMIWG - 2SLGBTQQIA+ National Action Plan Report in 2020-2021.
In 2020, Albert joined Team Thunderhead, the team that recently won the international competition to design the 2SLGBTQI+ National Monument in Ottawa.
Albert lives in Winnipeg, where he works as a consultant specializing in Indigenous peoples, 2Spirit history and identity, cultural reclamation, and cross-cultural training. Visit Albert's personal website for more information about his work.
Dr. Reece Malone
Dr. Reece Malone is an award-winning certified sexologist with a Masters of Public Health and a Doctorate of Human Sexuality. His post-graduate training awarded him a certification in sex therapy. He is a certified sexuality education supervisor through the American Association of Sexuality Educators, Counselors and Therapists, and acquired Diplomate status with the American Board of Sexologists. Complimenting his private practice, he is an adjunct professor at Antioch University Seattle Couple and Family Therapy Department.
Dr. Malone is the CEO and founder of Sexuality Consultants and Support Services Manitoba, Inc., and counterpart company Diversity Essentials. As an advocate for sexual health and comprehensive human sexuality education, he contributes to public health campaigns, delivers professional development and training, as well as provides consultation on sexual health policy and programming. Dr. Reece is a qualified expert in trans and non-binary adult health, and has appeared as an expert witness to the Manitoba Board of Adjudication for the Manitoba Human Rights Commission.
Vanessa Tait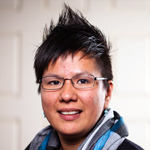 Vanessa (Vee) Tait (she/her) was born and raised in northern Manitoba, and proud of her identity and roots as a Two-spirited Cree woman from O-pipon-na-piwin Cree Nation – South Indian Lake, Manitoba. As a Two Spirit Cree woman, she has come across many struggles and challenges. With guidance of her ancestors and kookums, she is reclaiming her power and place by building pathways of inclusion and safety mechanisms for her Two Spirit relatives, First Nations people, and Indigenous women. Vanessa is a survivor of gender-based violence and is now a strong advocate for her relatives; she understands the challenges, barriers, the systemic racism, and jurisdictional issues faced by Indigenous women and Two Spirit people and communities. She is the co-founder and past board member for Manitoba Moon Voices Inc., a non-profit Indigenous Women and gender-diverse organization.
Vanessa has her Master's in Development Practice: Indigenous Development degree from the University of Winnipeg. She holds a Bachelor of Commerce (Honours) Degree from the University of Manitoba (2012) and completed the Indigenous Women in Community Leadership program (Antigonish, Nova Scotia, 2011) and Building Local and Indigenous Knowledge for Community Resilience (Kenya, Africa, 2018) from Coady International Institute. In 2014, she achieved the designation of Certified Technician Aboriginal Economic Developer (TAED) from the Council for the Advancement of Native Development Officers (Cando). Vanessa was a past academic member of the Health Information Research Governance committee (HIRGC) and a member of the Manitoba Research Alliance.