Progress & Two-Spirit Flag Raising
Join us in Leatherdale Hall on May 31, 2022, at 11:00 am as The University of Winnipeg raises the Progress and Two-Spirit flags to kick off our Pride Week celebration.
While the flags will be raised on the lawn of the University, inclement weather has moved our celebrations indoors. 
Host:
Jennefer Nepinak, Associate Vice-President, Indigenous Engagement.
Speakers:
Dr. Todd Mondor, University of Winnipeg President and Vice-Chancellor
Kind Hart Women Singers
Danni Mesojednik, Student
Albert McLeod, Co-Director, Two-Spirited People of Manitoba Inc.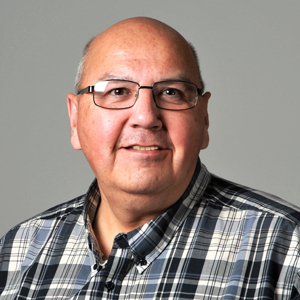 Albert McLeod (Co-Director, Two-Spirited People of Manitoba Inc.) is a Status Indian with ancestry from Nisichawayasihk Cree Nation and the Metis community of Norway House in northern Manitoba. He has over thirty years of experience as a human rights activist and is one of the directors of the Two-Spirited People of Manitoba. Albert began his Two-Spirit advocacy in Winnipeg in 1986 and became an HIV/AIDS activist in 1987. He was the director of the Manitoba Aboriginal AIDS Task Force from 1991 to 2001. In 2018, Albert received an Honorary Doctorate of Laws from the University of Winnipeg. Albert lives in Winnipeg, where he works as a consultant specializing in Indigenous peoples, cultural reclamation, and cross-cultural training. www.albertmcleod.com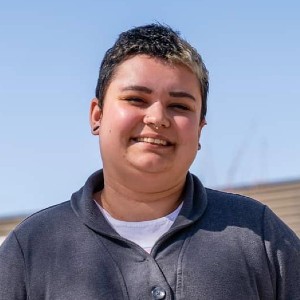 Danni Mesojednik is a non-binary second year student at the University of Winnipeg, double majoring in Urban and Inner City Studies and Creative Writing. As someone who struggles with Bipolar Disorder, they are passionate about adolescent mental health and are heavily involved in United Way's Huddle Initiative, which provides health and wellness services to youth ages 12-29. Danni has also worked with organizations such as Community Education Development Association and Resource Assistance for Youth, where they can always be seen working without judgements towards the youth they support. After finishing school, their plans are to complete a master's degree in Creative Writing in Victoria, BC, with a focus on short fiction.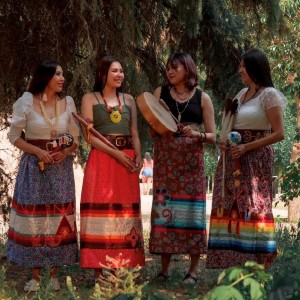 Kind Hart Women Singers are a family singing group that sing prayer songs from all the ceremonies they attend.