Scott De Groot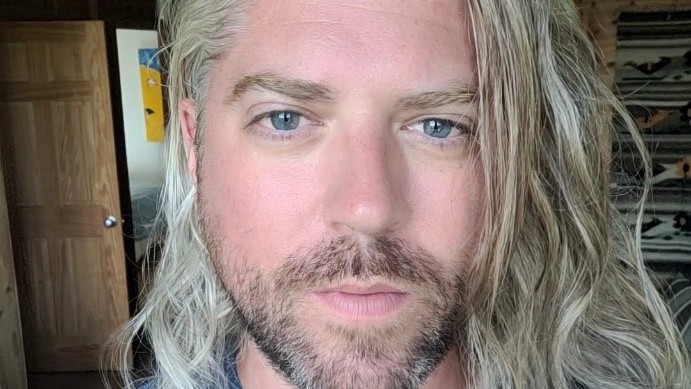 SCOTT DE GROOT
UWinnipeg Alumni
Scott de Groot (BAH 07) is a Curator at the Canadian Museum for Human Rights. He holds a BA Honours in history from the University of Winnipeg, and a PhD in history from Queen's University. In 2017-2018, he was the inaugural H. Sanford Riley Postdoctoral Fellow in Canadian History at the University of Winnipeg. An award-winning educator, Scott has designed and taught courses in the history of sexuality and historical research methods. He has also led the development of new programming at the University of Manitoba's Division of Extended Education. At the Canadian Museum for Human Rights, Scott is curating an exhibition on Canada's LGBTQ2+ purge. Scheduled to launch in 2024, the exhibition will tell the story of government efforts to investigate and fire LGBTQ2+ members of the military, RCMP, and federal civil service – and the story of queer resistance to this purge.
What is your favourite dance tune?
Right now, I'm really into Loud Luxury – "Aftertaste" is a great track. Joel Corry is also on my playlist. I was just dancing to "Head & Heart" featuring MNEK the other day.
What book/novel/play/poetry collection/textbook would you recommend everyone to check out during Pride Week, or any other week of the year?
I would recommend A Two-Spirit Journey by Ma-Nee Chacaby (University of Manitoba Press, 2016). It's a poignant and accessible autobiography that recounts Chacaby's experiences with colonialism, racism, and homophobia, as well as her resilience and important work as a Two-Spirit Elder. I also want to mention a non-queer book that inspired me this year: Think Like a Monk by Jay Shetty (Simon & Schuster, 2020). It's a fun mixture of autobiography, spirituality, psychology, social science, and meditation practice.
What podcasts do you enjoy?
During the pandemic, I've been trying to limit my news intake and enjoy irrelevant, comedic content. Podcasts by comedians such as Whitney Cummings (Good for You), Anthony Jeselnik (The Jeselnik & Rosenthal Vanity Project), and Annie Lederman, Esther Povitsky, and Khalyla Kuhn (Trash Tueday) are all on my playlist.
What film(s) or television show(s) feature stories that have resonated with you?
The best show I've seen in a while is It's a Sin on Amazon Prime starring Olly Alexander. Set in London in the 1980s, it's about a group of queer friends and allies navigating the HIV-AIDS crisis. There are many sweet and uplifting moments, but also lots of heartbreaking ones. Bring Kleenex!