Shannon Sampert
Political Science
---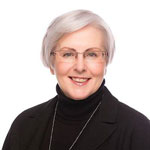 Title: Associate Professor, Director and Editor, Evidence Network
Office: 3RC054
Building: Richardson College for the Environment and Science Complex
Phone: 204.786.9874
Email: s.sampert@uwinnipeg.ca
Biography:

Shannon Sampert is a former journalist interested in the intersections of media, politics and gender. She has returned to the University after a three-year leave, working as the first female Op-ed Editor in the Winnipeg Free Press's 140-year history.

She is currently the Director and Editor-in-chief of Evidence Network.ca, an organization that works with policy researchers in the dissemination of their research through Canadian media. This work is possible through funding from the Canadian Foundation of Healthcare Improvement.
Shannon Sampert's research focuses on Canadian politics, media and gender. Her research team won the Jill Vickers prize in May 2016 at the Canadian Political Science Association annual meeting in Calgary. Dr. Sampert was nominated for the University of Winnipeg's Clifford J. Robson Award for Excellence in Teaching in 2008 and 2006.
Publications:

Recent publications:
Bailey Gerrits, Linda Trimble, Daisy Raphael, Angelia Wagner and Shannon Sampert. 2017. "Political Battlefield: Aggressive Metaphors, Gender, and Power in News Coverage of Canadian Party Leadership Contests." Accepted by Feminist Media Studies on 29 January 2017.

Linda Trimble, Daisy Raphael, Shannon Sampert, Angelia Wagner and Bailey Gerrits. 2015. "Politicizing Bodies: Hegemonic Masculinity, Heteronormativity, and Racism in News Representations of Canadian Political Party Leadership Contests." Women's Studies in Communication, 38 (3): 314-330.

Shannon Sampert, Linda Trimble, Angelia Wagner and Bailey Gerrits. 2014. "Jumping the Shark: Mediatization of Canadian Party Leadership Contests, 1975-2012." Journalism Practice 8 (3): 279-294.

Linda Trimble, Angelia Wagner, Shannon Sampert, Daisy Raphael and Bailey Gerrits. 2013. "Is it Personal? Gendered Mediation in Newspaper Coverage of Canadian National Party Leadership Contests, 1975 – 2012." International Journal of Press/Politics, 18 (4): 462-481.
Shannon Sampert. "Let Me Tell You a Story: English Canadian Newspapers and Sexual Assault Myths." Canadian Journal of Women and the Law. 2010, Vol. 22: 2, 301-328.
Linda, Trimble, Laura Way and Shannon Sampert, "Drawn to the Polls: Representations of Canadian Elections in Editorial Cartoons." Journal of Canadian Studies, 44: 2, 70-94.
Shannon, Sampert.  "Verbal Smackdown: Charles Adler and Canadian Political Talk Radio," in How Canadians Communicate Politically: The Next Generation eds. David Taras and Christopher Waddell, Athabasca University Press, 2011.
Shannon Sampert and Linda Trimble. Mediating Canadian Politics, Pearson Press, 2009.
Shannon Sampert, "More Than Just Cowboys with White Hats: A Demographic Profile of Edmonton and Calgary" in Caroline Andrew et. al. eds. Electing a Diverse Canada: The representation of newcomers and minorities in Canadian Cities, UBC Press, 2008.
Shannon Sampert, "King Ralph, the Ministry of Truth and the Media in Alberta" in Trevor Harrison ed. The Return of the Trojan Horse: Alberta and the new world (dis)order, Black Rose, 2005.