Jeffery Cottes
Political Science
---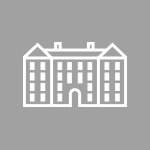 Title: Adjunct Professor
Email: j.cottes@uwinnipeg.ca

Biography:
Jeffery Cottes holds a Master of Public Administration from the University of Manitoba and a PhD in Public Policy from the School of Public Policy and Administration at Carleton University.  He has worked for governments, non-profits, and academic institutions. He worked with the Department of Foreign Affairs and International Trade until entering his PhD studies in 2004. During his PhD candidacy, Jeffery worked and lived in Winnipeg's North End where he assisted inner-city organisations in organizing community-based programming aimed at improving neighbourhood safety, creating positive opportunities for youth-at-risk, increasing access to early childhood education and parenting skills development, and enhancing nutrition and local food security.  
Jeffery joined the provincial government in 2009, working for Manitoba Fisheries. As a Legislative Specialist, he managed several front-line programs, which included: Crown-Aboriginal consultations on constitutionally-protected rights; fisheries enhancement programs in partnership with recreational anglers; and developing governance strategies to address fisheries resource management challenges.
In his current role as Senior Legislative Analyst for Manitoba Energy, Jeffery is responsible for planning, researching, coordinating, and evaluating energy-related legislation and regulations. He also liaises with other federal, provincial and territorial jurisdictions in Canada, engages with federal and state governments in the United States, and undertakes policy research and analysis related to renewable energy resources and technologies, electricity reliability, and carbon management.
For the past few years, Jeffery has taught politics and public administration courses for our department. His courses have focused on the public policy process in Canada, government-business relations, sustainability and environmental politics, and sustainable energy. To supplement his publications in academic journals, Jeffery shares additional commentary on-line at http://insidepolicy.wordpress.com.