The First-Year Experience
Parents and Families
---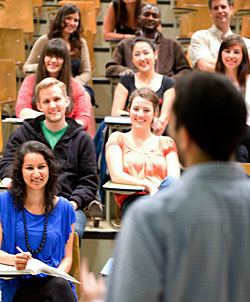 Coming to University is an exciting time for students and their families.
Once students turn 18 years of age, the age of majority, they are now solely responsible for their academic performance as adults. This presents challenges for parents who are used to being more actively engaged in their child's learning.
As well, there are students who are now pursuing their degree after a significant break from school.  They will experience a transition to studying in addition to their other responsibilities. 
What can parents do to support their child?
Parents can:


Be available to inquire about what your student is learning in their classes.


Be engaged in opportunities to learn more about the campus at events such as: Orientation (August), Future Students Night (November),  Open House (February).


Be informed about important dates and deadlines which are all posted on our UWinnipeg website.


Be aware of signs of stress and changes in mood … to encourage your student to access supports from Student Services.


Be present for your student to ask questions and share their experience with you …