Parent and Student Orientation
Parents and Families
---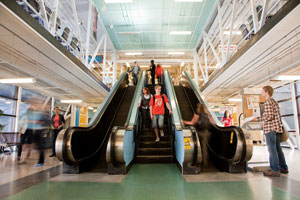 Explore campus life before the fall rush!
As a parent or family member, you are invited to attend First-Year Orientation with your student during the last week of August.
The event includes information and tips on how to succeed at (and enjoy!) University, as well as an opportunity to go on a campus tour. 
It's also a convenient time for your student to pick up textbook orders, get a locker, student ID, and talk to an Academic Advisor.

Registration for this event is required.   Encourage your student to register as soon as possible, and consider coming along too.  (The student needs to indicate that a guest will be attending.)  For information and to register, see Orientation.