Carla Pezzini-Fischer
Modern Languages and Literatures
---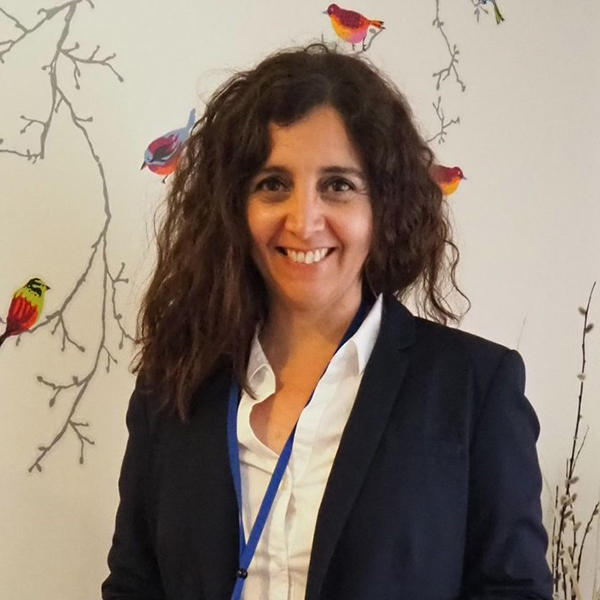 Title: Contract Instructor of German Studies
Office: 5th Floor
Building: Rice Building
Email: c.pezzini-fischer@uwinnipeg.ca
Biography:

Ms. Carla Pezzini-Fischer is a legal translator (B.A.) and conference interpreter (M.A.), graduated from the Universidad del Salvador in Buenos Aires, Argentina, where she is originally from. While doing her studies, she started working as an in-company language instructor in Buenos Aires. She then discovered how much she enjoyed teaching foreign languages to adults. In the year 2000 she moved to Germany, where she lived for 15 years.  During that period of time, she pursued and developed her teaching career both by attending courses on adult education under European Union standards (and in accordance with the "Common European Framework of Reference for Languages") as well as by working as a language instructor in renown international companies and in different "Volkshochschulen" (Adult Education Centers).
In the year 2014 she successfully passed the Goethe Institut "C2- Großes Deutsches Sprachdiplom" exam, which entitles her to teach German as a Foreign Language.
She started teaching GERM-1001 at the University of Winnipeg in 2016.
She is passionate about her job. Teaching is for her more than just transmitting knowledge. It is about inspiring others to open their minds and to appreciate the life-rewarding experience of learning a language and the cultural aspects entwined with it.
In December 2018, after attending a mandatory training course and taking an exam, she started working as a healthcare interpreter for the Winnipeg Regional Health Authority. Today, and after participating in additional training courses, she also works at court and community settings.
In her free time, she enjoys spending time with her family, her German husband and their three children, reading, watching movies and doing sports.
Teaching Areas:

German as a Foreign Language/ Spanish as a Foreign Language/ English as a Foreign Language/ Business English
Courses:

Introductory German (GERM-1001)
Research Interests:
Language Teaching/ Translation/ Interpretation