Julie A. Pelletier
Master of Arts in Indigenous Governance
---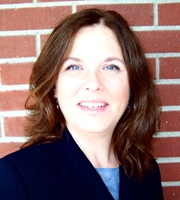 Julie A. Pelletier, PhD –Associate Professor

Julie Pelletier is an Associate Professor of the Department of Indigenous Studies at the University of Winnipeg. She is a descendant of the Wesget Sipu Fish River Band of northern Maine. Dr. Pelletier has a PhD in Cultural Anthropology and specializes in Indigenous cultures, primarily Anishinaabeg in the Great Lakes area. Her research and practice includes decolonization, identity issues, and indigenous development. Most recently, her research has focused on American Indian casino gaming as site of contestation.
Julie Pelletier est professeur agrégé au département des études autochtones à l'Université de Winnipeg. Elle est descendante de la Wesget Sipu Première Nation du Maine aux États-Unis. Professeur Pelletier détient un doctorat en anthropologie et se spécialise dans les cultures autochtones, principalement Anishinaabeg de les Grands Lacs. Ses travaux de recherche et de pratique inclut decolonization, les questions d'identité autochtones et développement autochotone. Plus récemment, ses recherches ont porté sur les casinos appartenant à des Premières Nations d'Amérique comme lieu de contestation.
Research Interests:
Indian casino gaming, identity, Indigenous and feminist decolonized methodologies, Indigenous economic development, Anishinaabe studies, American Indian studies, cultural anthropology
Email Address: ju.pelletier@uwinnipeg.