Cohort 2015
Master of Arts in Indigenous Governance
---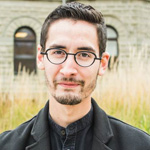 Justin Johnson
Justin Johnson is Red River Métis and the great-great-great grandson of André Beauchemin, member of Louis Riel's provisional government. In October 2014, he graduated from The University of Winnipeg with a Bachelor of Arts in Philosophy.
At the heart of the Métis Nation, in January 2015, Justin joined The University of Winnipeg's Master of Arts in Indigenous Governance program with the aim to discover and develop Métis political philosophy based on Louis Riel's writings. Over the years, Justin has dedicated himself to his community—whether it be locally, provincially, or nationally—as the president of the Conseil jeunesse provincial (CJP), vice-president of the Fédération de la jeunesse canadienne-française (FJCF), member of the Union nationale métisse St. Joseph du Manitoba (UNMSJM), and director of the Directing Committee for the États généraux de la francophonie manitobaine of the Société franco-manitobaine (SFM). In these circles, he continues to apply, practice, and encourage principles of Red River Métis governance.
---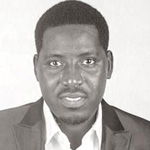 James Ijjo
James was born in South Sudan and raised in Uganda. He immigrated to Canada in 2004, and became a Canadian citizen in 2009. James graduated with a Bachelor of Arts in International Development Studies from University of Saskatchewan in 2009.
Having spent 5 years working in the social services field as a counsellor, he enrolled for the MAIG program to gain well-rounded worldview for both his professional and personal growth.
His Interests include: Human Rights Law, Social Justice, and Community Development.
---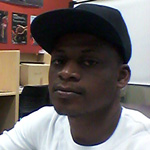 Kwabena Kesseh
Kwabena Kesseh belongs to the Ashanti tribe from Ghana. Ashanti is the largest indigenous group in Ghana and "We have a common King, the Asantehene, to whom we pay allegiance to".
Kwabena graduated with B.A. Political Science and Psychology and he has been working with the Ministry of Local Government and Rural Development in Western Ghana since 2012 till date.
His work with the ministry in the Western region of Ghana exposed him to some challenges faced by the rural people and other indigenous groups in Ghana.
This is reflected in his research interest which is focused on exploring the effects of oil production on the Fanti people in Takoradi Ghana.
His expectations for the MAIG programme includes refining his research skills, especially in the use of indigenous methodologies to make contributions to the academics, the indigenous peoples of Ghana, and other indigenous groups around the world.
In his words, he said he wants to become "a voice for the voiceless"
---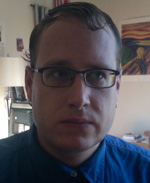 Tyrone Otte
Tyrone Otte is experienced in oral history primary research and documentary-filmmaking production as a research methodology on the subject of traditional Indigenous sovereignty and governance, self-determination, and self-governance, and in 2003 produced a National Film Board feature on the subject.
He has experience in Indigenous politics dating back to 1996. in 1998 he established By Your Pants Media Productions, and he started studies at The University of Winnipeg in 2002. In 2012 he graduated with a Bachelor of Arts double major politics–filmmaking, and in 2014 graduated with a Bachelor of Arts single Honours in politics with Advanced Certificate in Public Policy & Administration.
Tyrone joined the MAIG program in January of 2015 as a Duff Roblin Scholar, and plans to produce a documentary and thesis on Indigenous sovereignty and jurisdiction, and traditional government structures and processes in Manitoba.
His films are in distribution with Video Pool Media Arts Centre, www.videopool.org/category/store/dvd/
---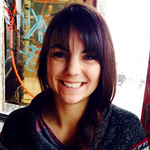 Jennifer Meixner

Jennifer Meixner was born and raised in Winnipeg, Manitoba. She is a working mother of a toddler and part time graduate student in the Indigenous Governance program where she is working on her research interests related to exploring Indigenous identity and the use of indigenous healing methods and knowledge in Justice settings and programs in Manitoba. She has an undergraduate degree in Conflict Resolution Studies from the University of Winnipeg and a Bachelors of Social Work degree from William and Catherine Booth University. Jennifer has worked for the Province of Manitoba in the area of Community Corrections for eight years. It was a combination of personal journey, connection to her Métis heritage, and front line work with Manitoba's indigenous population involved with the Justice system that motivated her to pursue graduate studies in the program of Indigenous Governance and to follow her passion for advocating for Canada's indigenous peoples.
---