Cohort 2013
Master of Arts in Indigenous Governance
---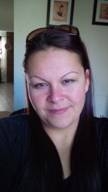 Lisa Young
Born and raised in Bloodvein River.
Lisa is an Anishinabe Ikwe and a mother of four children (aged 14, 13, 10 and 5).  Lisa worked in Child Welfare for 11 years, and in 2006, she graduated with her Bachelor of Social Work from the University of Manitoba.  Lisa is grateful to the Indigenous Studies department who offered their support and guidance, and to Dr. Pelletier who assisted her in narrowing her focus.  She is happy to say that she will be graduating with a second degree in Bachelor of Arts; major in Indigenous Studies in Spring 2014. 
Research Interest:
Lisa's research is currently focused in Economic Development within her First Nation community – Bloodvein River, as it has always been her dream and goal to return home and be an asset for her community.
---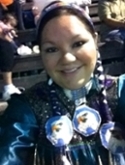 Crystal Flammand
Aniishnawbe-kwe (Ojibwe woman) from the Wikwemikong Unceded Indian Reserve located on Manitoulin Island.
Crystal Flammand left the reserve at the age of 18 to pursue her higher education. During the years, she had earned College diplomas in Law and Security/Police Foundations (Sault College) and her BA: in Law and Justice with a minor in Political Science (Algoma University).  Crystal began her master's degree journey by successfully completing the pre-masters program in Indigenous Governance and now currently enrolled in the MA: Indigenous Governance program.  During her college and university years, Crystal has been actively involved with the aboriginal students.  She had participated with various Aboriginal Student councils by representing in many different positions that include the President, Vice-president, cultural coordinator and powwow coordinator.
Crystal has strong passions for Aboriginal culture and working with Aboriginal youth. Crystal believes that identity is an important aspect of culture for the youth.  She comments "it is time to include the youth in the decision making processes rather than making the plans for them, we need to starting consulting with our youth and let their voices be heard".  Currently Crystal resides in Pikangikum, Ontario with her common-law partner and their son.
Her research and practicum will be taking place on the Pikangikum First Nation with the topic of "Cultural Revitalization".
---
Wab Kinew
---
Shauna Fontaine